The Alfa Romeo Giulia, Season Of Speed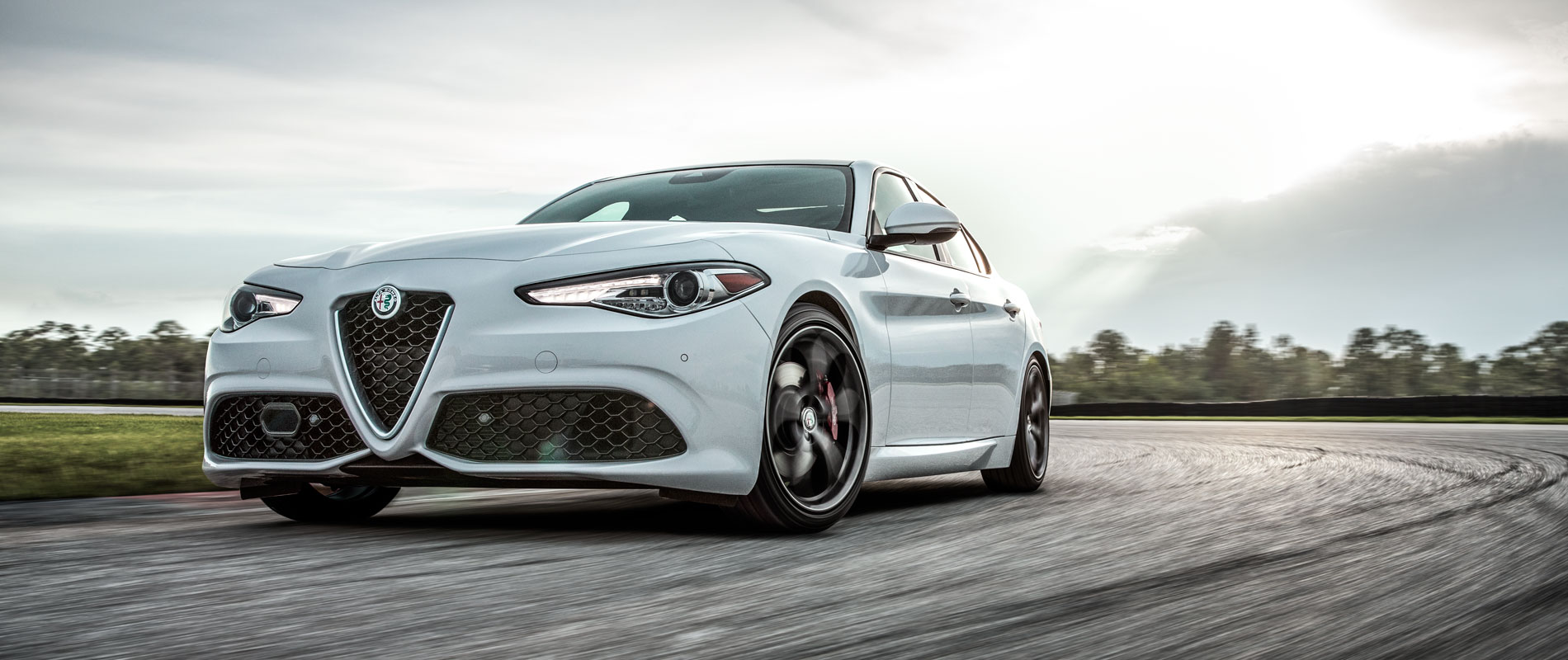 There is an overabundance of 5 passenger sedans on the roads. Most who drive them are satisfied with the models from Germany, Japan, Britain and the domestic makes. There are, however, a few drivers out there who understand the passion that comes from slipping behind the wheel of a car built by Italy's legendary car manufacturer.
You are one of those few, and the 2019 Alfa Romeo Giulia is that car.
Racing is part of its DNA
Over 100 years ago Italian entrepreneur Nicola Romeo took control of Anonima Lombardo Fabbrica Automobili (people's automobile factory of Lombard) or A.L.F.A. for short. Thus began a racing legacy that has served as the basis for every automobile to carry the Alfa Romeo logo. Especially the Giulia. In 2016 the racing version proved to be the fastest 5 passenger car at the Nurburgring automotive testing track. Years later, the Giulia has only improved.
The Alfa Romeo Giulia is still the classic five passenger four door sedan, but with everything a 21st century driver demands. Starting with a turbocharged 4 cylinder engine that takes you from 0 to 60 mph in 5.5 seconds. The 8 speed automatic transmission comes with Alfa's DNA drive modes: Dynamic, Natural, and Advanced Efficiency.
The Giulia's aluminum construction and carbon fiber drive shaft help split the weight 50/50 between front and back, and it's available as all wheel drive or rear wheel drive. And she is near the top of her class in fuel efficiency numbers.
Alfa Romeo's sleek styling gets sleeker still
As you would expect, the Giulia has a luxurious leather interior and comes in a variety of exterior colors. There are new detailing options available, such as the Nero Edizone Black package, which adds a sleek black matte finish on the mirrors, wheels and V Scudetto grille surround. The Giulia Ti Sport model is available in a Carbon Fiber package, which features carbon fiber mirrors and inserts throughout the interior.

An advanced Sedan with advanced options
Of course you want more than just modern looks; you want all of the advantages that modern safety technology can give you. So choose the Driver Assist Dynamic package as well. In addition to blind spot monitoring and lane departure warning, take comfort in Full Speed Forward Collision Warning Plus, and Adaptive Cruise Control with Full stop. Along with protection from your fellow drivers, protect yourself from the elements. The windshield now filters the sun's harmful infrared rays. Since your smart phone is as integral to your life as your car, standard on the Giulia is your choice of smart phone integration systems: Apple Car Play and Android Auto.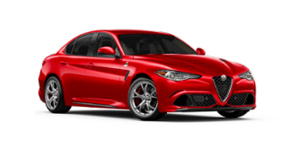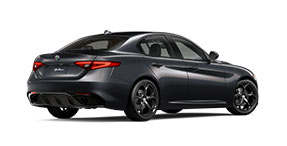 Don't be satisfied to just stand apart from the crowd; drive ahead of them. The Alfa Romeo Giulia ranges in price depending on the options selected for this updated classic sedan. Call for details. The Giulia is meticulously engineered for those demanding the highest level of performance and utility. Fitted with race-inspired features, the Giulia Ti Sport Carbon Fiber Package is designed to break the monotony of the everyday. The Giulia Quadrifoglio delivered the fastest lap time ever by a five-passenger vehicle at the Nürburgring racetrac