Saved Vehicles

[

00

]
Welcome to My Garage, the modern way to utilize car inventory searches and make it easier for you to collect your vehicles of interest. Now you can personalize your vehicle search with cars that you have recently viewed and saved. If you sign up for our Alerts tool you will be notified by email when a price has been changed or the car has been sold. Our Auto Locator tool will also notify you when a vehicle you are searching for has been added to our inventory. We hope you enjoy using our My Garage tool.
Recently viewed (0)
No viewed cars.
2018 Alfa Romeo Giulia Quadrifoglio For Sale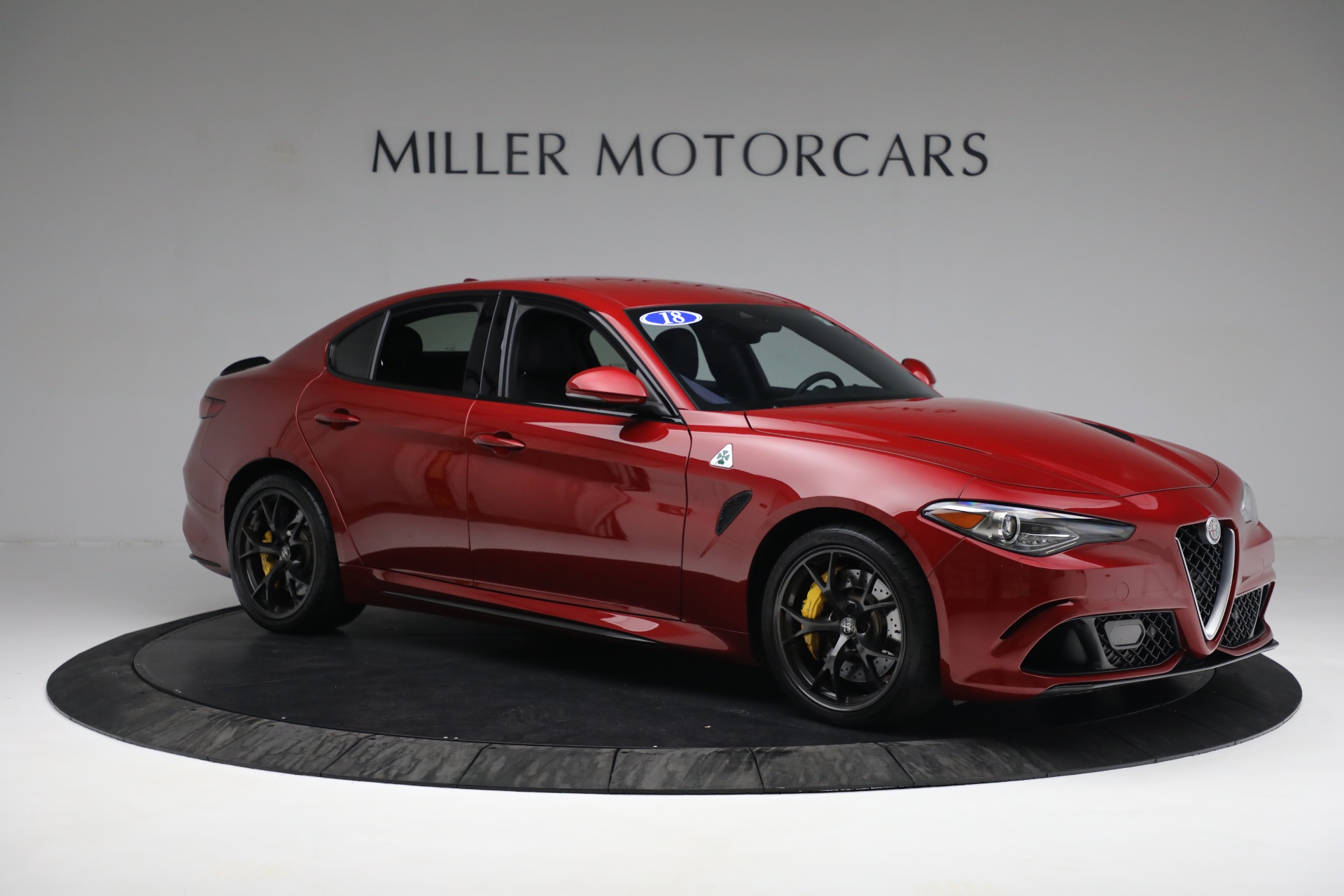 Are you in the market for a sports car? If so, look no further than the 2018 Alfa Romeo Giulia Quadrifoglio. You won't find a more powerful, luxurious, and thrilling ride that offers all of the features you expect in a modern performance vehicle. Made with craftsmanship and power unparalleled by any other sedan today, this automobile will turn heads wherever it goes. With remarkable agility and power from the V6 engine backed by an eight-speed automatic transmission, this four-wheel drive provides luxury comfort combined with exceptional driving dynamics for an exhilarating experience behind the wheel like never before.
Overview Of Quadrifoglio
The 2018 Giulia Quadrifoglio is a great sports car for anyone who loves driving fast. This model has been completely redesigned, making it even better. Some of its standout features include:
Styling And Design Features
The exterior of the 2018 Alfa Romeo Giulia Quadrifoglio is truly something to behold. It has been carefully sculpted and crafted, making it a real head-turner on the road.
Durable Carbon Fiber Construction
Carbon fiber is no secret whether you're an avid car enthusiast or a racer. This advanced material brings enhanced performance to the vehicle thanks to its superior strength and lightweight nature, which explains why Alfa Romeo chose carbon fiber for the driveshaft of their 2018 Giulia Quadrifoglio. In addition to an improved power-to-weight ratio, greater responsiveness, and higher performance overall, Giulia Quadrifoglio's driveshaft is ready for full-throttle compliance with its race-inspired construction. The inclusion of carbon fiber in its design solidifies the Giulia Quadrifoglio as the ultimate driving machine.
Aero Front Splitter For Amazing Airflow
The 2018 Alfa Romeo Giulia Quadrifoglio is a force to be reckoned with. Its unique Aero Front Splitter helps direct airflow around the front wheels of the vehicle to reduce drag and increase downforce – allowing for optimal control, agility and stability. Drivers can trust that when pushing this car to its limits, the Giulia will respond effortlessly and exude power, perfection, and performance in every endeavor.
Improved Stability And Control
Its superior handling matches responsiveness to give you an exhilarating driving experience. With a carefully designed 50/50 weight distribution, lightweight materials like carbon fiber create smooth control so that novice or veteran drivers alike can feel confident going into any turn. Explore why this performance sedan has taken corners – both literal and figurative – by storm!
Performance Capabilities
It is a performance powerhouse. It boasts 505 horsepower and 443 lb-ft of torque from its 2.9L Twin-Turbocharged V6 engine and offers breathtaking speed and power. You'll rocket to 60 miles per hour in just 3.8 seconds and reach an astonishing top speed of 191 mph; no terrain is too intense for this incredible machine. Add together cutting-edge technology, thrilling performance capabilities, and signature Italian styling, and you've got yourself one spectacular ride!
Balance Torque Vectoring Technology
Feel the road bend to your command with Alfa Romeo Giulia Quadrifoglio's Dynamic Power Distribution system. This revolutionary tech provides optimal wheel grip and active torque vectoring via power clutches in the rear differential, so you can take control of any situation behind the wheel for an unbeatable driving experience.
Transmission
With its 8-speed automatic transmission, the Giulia Quadrifoglio delivers lightning-fast gear shifts for an experience as quick as its acceleration. Plus, with a wide rev range and exclusive ratios in the first four gears, take on any incline with ease – this car is ready to roar.
Suspension And Adaptive Dampening
The Giulia Quadrifoglio features an advanced double-wishbone independent suspension that offers sporty agility and top-class comfort. With four different modes to choose from (Natural, Dynamic, Advanced Efficiency, and Race), you'll get the performance you need without sacrificing the ride you want.
Adaptive damping further enhances the Alfa Romeo Giulia Quadrifoglio's smoothness and comfort so that drivers can have complete confidence when taking on the roads. This technology responds to changing road conditions to ensure the car remains comfortable and in control while providing a smoother ride.
Prioritizing You Protection
Its specially designed safety features create a sense of security and help give drivers peace of mind while on the road. Equipped with a modern camera and radar sensors, this model can detect potential collisions and alert drivers with Forward Collision Warning with Full Stop, Driver Attention Alert, and LaneSense- Lane Keep Assist. Along with it, it has adaptive cruise control and blind spot monitoring.
This car recognizes hazardous conditions before they even occur, allowing drivers to feel safe without extra effort – enhancing each drive and reducing risk. Upgrade your safety and performance today with the 2018 Alfa Romeo Giulia Quadrifoglio.
Interior Luxury Amenities
The interior of this top-of-the-line vehicle features Sparco® Racing leather Seats with backplates made entirely from carbon fiber and a luxurious leather heated steering wheel and door panels. Plus, you can enjoy unparalleled performance—all encased in stunning carbon fiber. Step up behind the wheel and get set for excitement like never before.
Leisure And Amusement With Customized Audio Options
Along with heated seats, the amazing car also comes with an 8.8-inch Multi-Touch Display that keeps you connected and in control by giving you access to various applications at your fingertips. The touchscreen display can support whether you are looking for Apple CarPlay® support, Android Auto™ compatibility, or the ability to customize performance features like shift behavior. With quick and easy access to all your necessary functions and details, enjoyable drives have never been more convenient or accessible.
Great Deals On Alfa Romeo Giulia Quadrifoglio
The 2018 Giulia Quadrifoglio is an excellent car for anyone looking for a luxurious and stylish ride. Alfa Romeo of Greenwich has the best selection of Quadrifoglios in town, so be sure to check out the local listings and recent price drops on Quadrifoglios or similar cars. We provide the best-used one-owner car and let you see the vehicle history and theft history reports. So amaze yourself with our home delivery service. Your beauty is in your garage now.
LOCATION
Alfa Romeo of Greenwich
321 West Putnam Ave
Greenwich, CT 06830
HOURS
Monday - Friday:
9:00AM - 6:00PM
Saturday:
9:00AM - 4:00PM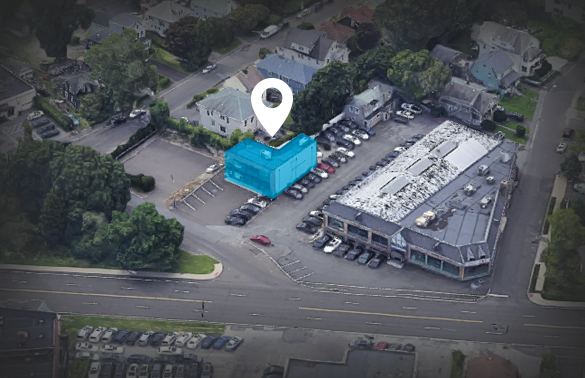 * Images, prices, and options shown, including vehicle color, trim, options, pricing and other specifications are subject to availability, incentive offerings, current pricing and credit worthiness.The advertised price does not include sales tax, dealer conveyance fee of $599, vehicle registration fees, other fees required by law, finance charges and any documentation charges.
We make every effort to ensure the accuracy of the information on this site, however errors do occur. Please verify all information with a sales associate by calling or e-mailing us.
If a person writes a check without sufficient funds in an associated account to cover it, the check will bounce, or be returned for insufficient funds. Each state has laws regulating how merchants may respond to bounced checks. In Connecticut, the merchant may file a civil suit and press criminal charges if the check writer does not reimburse him for a bounced check after the merchant has sent several notices regarding the matter.
Posted Notice Requirement
Merchants and other business owners who accept checks must post a notice where customers are likely to see it warning them of the potential consequences of writing bad checks. The notice must include the civil penalties that bad check writers may face, the appropriate Connecticut statute number and an advisory that the check writer may also face criminal penalties
Civil and Criminal Penalties
As of 2010, civil courts may require the check writer to reimburse the merchant for the value of the check plus pay up to $750 if he has no back account or $400 if the check is returned for insufficient funds. If the merchant chooses to press criminal charges, the bad check writer may face a fine of up to $1,000 and up to one year in jail. Writing a bad check is a felony charge if the check was for more than $1,000 and a misdemeanor if written for a lesser amount.
Required Written Notices
If a check bounces, the merchant must send the check writer a letter by certified mail at the check writer's last known address or place of business. Usually this letter is sent to the address on the writer's check. The letter must inform the writer that the check was returned ask him to reimburse the merchant for the amount of the check and inform him of the potential criminal or civil penalties if he fails to do so. If the check writers does not respond to the letter within 15 days of receipt, the merchant must send a second letter. This letter must inform the check writer that he has 30 days to reimburse the merchant before the merchant takes legal action against him. Both letters must be written in both English and Spanish.