Saved Vehicles

[

00

]
Welcome to My Garage, the modern way to utilize car inventory searches and make it easier for you to collect your vehicles of interest. Now you can personalize your vehicle search with cars that you have recently viewed and saved. If you sign up for our Alerts tool you will be notified by email when a price has been changed or the car has been sold. Our Auto Locator tool will also notify you when a vehicle you are searching for has been added to our inventory. We hope you enjoy using our My Garage tool.
Recently viewed (0)
No viewed cars.
2020 Alfa Romeo Giulia Ti Sport For Sale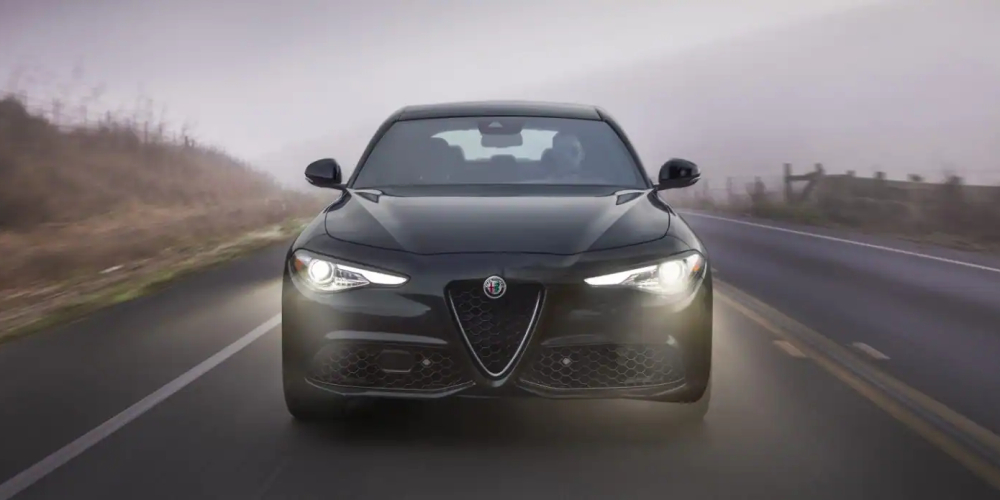 Looking for a sporty sedan that can handle any road? Look no further than the 2020 Alfa Romeo Giulia TI Sport. This vehicle is perfect for anyone who wants performance and style in one package. With its sleek design and impressive specs, the Giulia TI Sport is sure to turn heads when you drive down the street.
Keep reading to learn more about this vehicle!
Specs And Features Of The Giulia Ti Sport
According to Alfa Romeo vehicle history, it is a fantastic drivetrain all-wheel drive. Buying this will make your life comfortable, luxurious, sporty, and interesting. With the beautiful and technologically advanced structure, you'll be amazed and astonished with a single drive only. The all-new Giulia TI Sport is a true work of art. Some of the distinct features are as follows,
DNA Pro Drive Mode Selector
The Giulia TI Sport features Alfa Romeo's DNA Pro drive mode selector. This system offers three different driving modes – Dynamic, Natural, and All-Weather – which you can select depending on road conditions and your personal preferences.
In Dynamic mode, the Giulia TI Sport is a true performance machine, with sharper throttle response and greater engine power.
Natural mode is ideal for everyday driving, striking a balance between fuel economy and performance.
All-Weather mode is perfect for inclement weather conditions, with enhanced traction and stability control.
Quadrifoglio-Level Performance
The Giulia TI Sport features Quadrifoglio-level performance, thanks to its turbocharged, all-aluminum 280-horsepower engine. This powerplant gives the Giulia TI Sport a 0-60 mph time of just five seconds and a top speed of 155 mph. Additionally, the Giulia TI Sport features race-inspired suspension and brakes, making it a truly capable track machine.
Design And Construction
The Giulia TI Sport features lightweight carbon fiber and aluminum body panels to improve performance further. These materials help to reduce weight and improve aerodynamics, resulting in even better handling and acceleration. The carbon fiber panels add a touch of luxury to the Giulia TI Sport's already stylish exterior.
Race-Inspired Suspension And Brakes
For those looking for even more performance, the Giulia TI Sport can be equipped with race-inspired suspension and brakes. These components help to improve handling and braking performance, rear-wheel drive, making an addition to the sport package. With these race-bred parts and alloy wheels, the Giulia TI Sport is truly a force to be reckoned with on both the street and the track.
Comfortable Interior
Despite its performance-focused nature, the Giulia TI Sport is still a comfortable and practical sedan. It features spacious and well-appointed leather seats, a heated steering wheel along with all the modern amenities you would expect in a luxury vehicle. Additionally, the Giulia TI Sport's interior is designed to be ergonomic and driver-focused, with all controls within easy reach.
Customized Options
From exterior colors and wheels to interior trim and seat upholstery, you can choose from a variety of options to create a Giulia that is uniquely yours.
The Giulia TI Sport is available in a wide range of exterior colors, including:
Rosso Alfa
Nero Edizione
Bianco
Grigio Silverstone Metallic
Verde Montreal Metallic
Interior customized options of Giulia TI Sport 2020:
Black leather with red stitching
Brown leather with cream stitching
Alcantara black with red stitching
Alcantara black with white stitching.
Auxiliary audio input
Technology
As you would expect in a modern luxury vehicle, the Giulia TI Sport carbon comes packed with state-of-the-art technology. From its infotainment system to its advanced safety features (automatic emergency braking, multi-zone climate control, parking sensors, Backup camera, adaptive cruise control), the Giulia TI Sport has everything you need to stay connected and safe on the road.
Some of the Giulia TI Sport's 2020 key tech features include,
Uconnect infotainment system with an eight-inch display
Apple CarPlay and Android Auto compatibility
Dual-zone automatic climate control
Keyless entry and start
Forward collision warning with brake assist
Lane departure warning with lane keeping assist.
2020 Alfa Romeo Giulia Ti Sport: The Pros And Cons
Reaching this point means you are interested in having the Alfa for you. Here are the pros and cons of the 2020 Alfa Romeo Giulia TI Sport:
Pros
Sleek and stylish exterior design
Impressive performance specs
Quadrifoglio-level performance
Race-inspired suspension and brakes (optional)
Comfortable and practical interior
Technologically advanced
Convenience adaptive cruise control
Cons
Smaller than some other midsize sedans on the market, which may limit passenger and cargo space
Some premium features are only available as optional extras, which can add to the overall cost of the vehicle
Ride quality may be too firm for some drivers' liking
Limited production numbers
High price tag
Overall, the 2020 Alfa Romeo Giulia TI Sport is an impressive vehicle. It offers superb performance, stylish looks, and a comfortable interior.
Where Can You Buy A Giulia Ti Sport?
Buying a used or new sporty from a dealer is better than buying directly from the seller. The dealers can take care of petty issues like authorization of the car, transfer deeds, taxation, free services after buying, and many other benefits can be availed.
Miller Motorcars is the exclusive retailer of the Alfa Romeo Giulia TI Sport in the United States, and we are proud to offer this vehicle to our customers. This sporty is available in both Nero Edizione (black) and Rosso Competizione (red).
We offer a wide range of services, including:
Evaluating your trade-in vehicle
Providing financing and lease options
Servicing and maintaining your new vehicle
A large selection of high-quality cars
Superior customer service
A convenient location
An independent auto dealer
Authorized dealer since 1978
Give It A Try
If you are more into sports cars but are reluctant because of aggressive prices, this 2020 Alfa Romeo Giulia TI Sport is the best option you may have now. This car is absolutely amazing, featured sporty specs, and is much more capable than many. So, don't wait anymore; reach out to Miller Motorcars, an authorized and amazing dealer of Romeo Giulia. Enjoy the free services!
LOCATION
Alfa Romeo of Greenwich
321 West Putnam Ave
Greenwich, CT 06830
HOURS
Monday - Friday:
9:00AM - 6:00PM
Saturday:
9:00AM - 4:00PM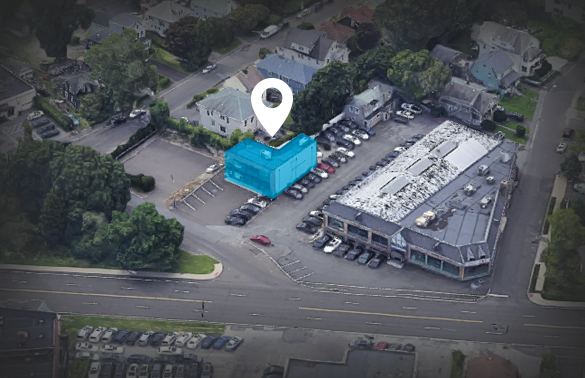 * Images, prices, and options shown, including vehicle color, trim, options, pricing and other specifications are subject to availability, incentive offerings, current pricing and credit worthiness.The advertised price does not include sales tax, dealer conveyance fee of $599, vehicle registration fees, other fees required by law, finance charges and any documentation charges.
We make every effort to ensure the accuracy of the information on this site, however errors do occur. Please verify all information with a sales associate by calling or e-mailing us.
If a person writes a check without sufficient funds in an associated account to cover it, the check will bounce, or be returned for insufficient funds. Each state has laws regulating how merchants may respond to bounced checks. In Connecticut, the merchant may file a civil suit and press criminal charges if the check writer does not reimburse him for a bounced check after the merchant has sent several notices regarding the matter.
Posted Notice Requirement
Merchants and other business owners who accept checks must post a notice where customers are likely to see it warning them of the potential consequences of writing bad checks. The notice must include the civil penalties that bad check writers may face, the appropriate Connecticut statute number and an advisory that the check writer may also face criminal penalties
Civil and Criminal Penalties
As of 2010, civil courts may require the check writer to reimburse the merchant for the value of the check plus pay up to $750 if he has no back account or $400 if the check is returned for insufficient funds. If the merchant chooses to press criminal charges, the bad check writer may face a fine of up to $1,000 and up to one year in jail. Writing a bad check is a felony charge if the check was for more than $1,000 and a misdemeanor if written for a lesser amount.
Required Written Notices
If a check bounces, the merchant must send the check writer a letter by certified mail at the check writer's last known address or place of business. Usually this letter is sent to the address on the writer's check. The letter must inform the writer that the check was returned ask him to reimburse the merchant for the amount of the check and inform him of the potential criminal or civil penalties if he fails to do so. If the check writers does not respond to the letter within 15 days of receipt, the merchant must send a second letter. This letter must inform the check writer that he has 30 days to reimburse the merchant before the merchant takes legal action against him. Both letters must be written in both English and Spanish.