Saved Vehicles

[

00

]
Welcome to My Garage, the modern way to utilize car inventory searches and make it easier for you to collect your vehicles of interest. Now you can personalize your vehicle search with cars that you have recently viewed and saved. If you sign up for our Alerts tool you will be notified by email when a price has been changed or the car has been sold. Our Auto Locator tool will also notify you when a vehicle you are searching for has been added to our inventory. We hope you enjoy using our My Garage tool.
Recently viewed (0)
No viewed cars.
2022 Alfa Romeo Giulia Lease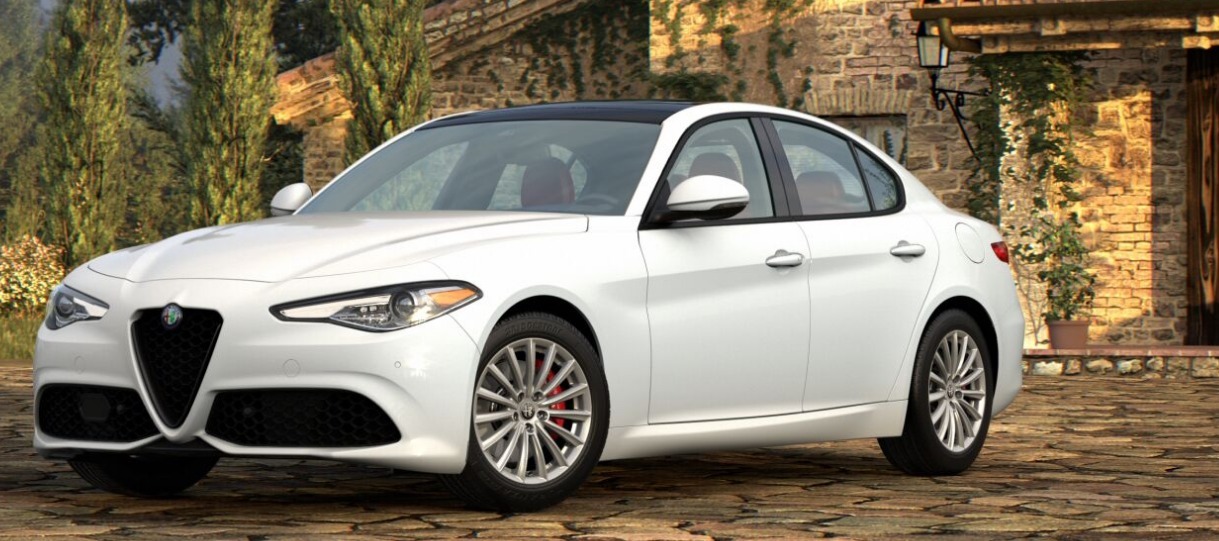 Get behind the wheel of the latest Alfa Romeo with our 2022 Giulia lease deals. The stylish sedan offers excellent performance and a wealth of features, making it the perfect choice for anyone looking for an exciting driving experience. Read on to learn more about the 2022 Giulia and its specs, or get in touch with our team to discuss leasing options.
Specifications Of Alfa Romeo Giulia
The 2022 Alfa Romeo Giulia comes with a variety of engines to choose from, all of which offer excellent performance.
The entry-level model features a turbocharged four-cylinder engine that produces 280 horsepower.
The top-of-the-line Quadrifoglio features a twin-turbo V-six engine that produces 505 horsepower.
Both rear-wheel drive and all-wheel drive are available, and the Giulia comes with an eight-speed automatic transmission.
Giulia offers excellent fuel economy, with a rating of up to 28 mpg in the city and 38 mpg on the highway.
It features a powerful turbocharged engine that delivers an impressive 0-60 time.
Alfa Romeo Giulia Features
2022 Alfa Romeo Giulia offers a wealth of standard and optional features including:
Standard Features
This model has a long list of standard features, including:
Bluetooth connectivity
A touch screen infotainment system
Apple CarPlay and Android Auto
Dual-zone automatic climate control
Keyless entry and start
LED headlights and taillights
Leather upholstery
Adaptive suspension
Optional Features
There are several optional features available for the 2022 Giulia, including:
A sunroof
An upgraded audio system
Satellite radio
Blind-spot monitoring
Rear cross-traffic alert
Navigation system
Alfa Romeo Giulia Lease Availability
2022 Alfa Romeo Giulia lease deals are now available at our dealership. We offer a variety of lease terms and mileage options to suit your needs. We have special offers for qualified customers, so be sure to ask about our current deals.
Our dealership offers well-qualified lessees and financing options on the models we have in stock. We have lease deals for the 2022 Alfa Romeo Giulia Ti and 2022 Alfa Romeo Giulia Veloce models with lease payments of above $500 per month for 36 months due to lease signing and eligible incentives. All leases include a $0 down payment and require no security deposit.
Be sure to read the leasing terms and conditions before you sign any paperwork. These will outline things like the length of the lease, mileage limits, early termination fees, and other important details.
How Do You Lease Alfa Romeo Giulia
To lease a 2022 Alfa Romeo Giulia, you'll need to provide some information about your finances and vehicle information. Our certified dealers will work with you to find the perfect deal.
Plan A Monthly Budget
The first step is to determine how much you can afford to spend each month on your new or used vehicle payment. Keep in mind that you'll also need to budget for things like insurance, fuel, and maintenance.
Get Extra Car Insurance
When you lease a car, you may also need to get extra car insurance, called gap insurance, which will also add to your costs. Gap insurance covers the difference between what your car is worth and what you still owe on it if it's totaled in an accident. It's a good idea to have gap insurance for vehicle protection if you're leasing, especially if you're driving a newer car.
Choose The Length Of Your Lease
Most leases are for 24, 36, or 48 months, but some dealerships offer 60-month leases. You'll want to consider how long you plan to keep the car and how many miles you drive each year before choosing the length of your lease.
Consider Your Mileage Needs
Most leases come with mileage limits, so you'll need to decide how many miles you're likely to drive each year. If you exceed your limit, you may have to pay a fee.
Credit Score
To lease a car, you'll need to have a good credit score. This is because the leasing company will look at your credit history to determine how likely you are to make your monthly payments on time. If you have a low credit score, you may not be approved for a lease or you may have to pay a higher interest rate.
Down Payment
Most leases require a down payment, which is typically equal to the first month's payment plus any taxes and fees. Some dealerships may require a higher down payment, so be sure to ask about the down payment requirements before you start shopping for a lease. MSRP excludes additional charges including without limitation any delivery fees, government fees and taxes, title and registration fees, finance, and the emission testing charge.
Lower Monthly Payments
Your lower monthly payment will be based on the price of the car, the length of the lease, your credit score, and any special offers that may be available. Be sure to shop around for the best average savings deal on your lease with our dealer's actual terms.
Estimated Rates
Check out the estimated interest rate and estimated sale tax for your 2022 Alfa Romeo Giulia lease. Make sure you check vehicles identified laws in your state, so you're only paying sales tax on the cost of your lease, not the total cost of the car.
Vehicle Delivery Date
You will need to take retail delivery of your 2022 Alfa Romeo Giulia by the date specified in your lease agreement. If you don't, you may be charged a late fee.
Check Out Our Lease Deals
We have a great selection of 2022 Alfa Romeo Giulia leases available. Come down to contact Alfa Romeo of Greenwich and take one for a spin today. You can apply for financing online or at our dealership. We also offer a trade-in program to help you get the best deal on your new car. Be sure to ask our team about what you need to do when your lease is up. We can help you through the entire process and answer any questions you may have.
LOCATION
Alfa Romeo of Greenwich
321 West Putnam Ave
Greenwich, CT 06830
HOURS
Monday - Friday:
9:00AM - 6:00PM
Saturday:
9:00AM - 4:00PM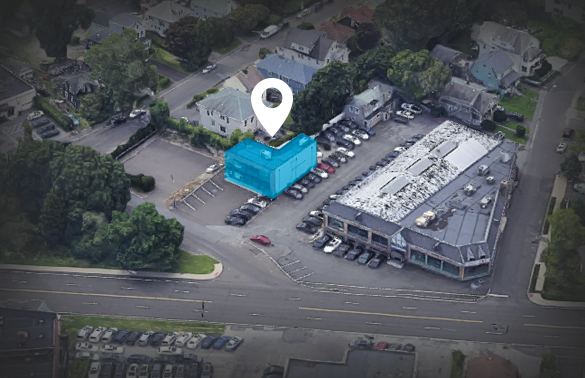 * Images, prices, and options shown, including vehicle color, trim, options, pricing and other specifications are subject to availability, incentive offerings, current pricing and credit worthiness.The advertised price does not include sales tax, dealer conveyance fee of $599, vehicle registration fees, other fees required by law, finance charges and any documentation charges.
We make every effort to ensure the accuracy of the information on this site, however errors do occur. Please verify all information with a sales associate by calling or e-mailing us.
If a person writes a check without sufficient funds in an associated account to cover it, the check will bounce, or be returned for insufficient funds. Each state has laws regulating how merchants may respond to bounced checks. In Connecticut, the merchant may file a civil suit and press criminal charges if the check writer does not reimburse him for a bounced check after the merchant has sent several notices regarding the matter.
Posted Notice Requirement
Merchants and other business owners who accept checks must post a notice where customers are likely to see it warning them of the potential consequences of writing bad checks. The notice must include the civil penalties that bad check writers may face, the appropriate Connecticut statute number and an advisory that the check writer may also face criminal penalties
Civil and Criminal Penalties
As of 2010, civil courts may require the check writer to reimburse the merchant for the value of the check plus pay up to $750 if he has no back account or $400 if the check is returned for insufficient funds. If the merchant chooses to press criminal charges, the bad check writer may face a fine of up to $1,000 and up to one year in jail. Writing a bad check is a felony charge if the check was for more than $1,000 and a misdemeanor if written for a lesser amount.
Required Written Notices
If a check bounces, the merchant must send the check writer a letter by certified mail at the check writer's last known address or place of business. Usually this letter is sent to the address on the writer's check. The letter must inform the writer that the check was returned ask him to reimburse the merchant for the amount of the check and inform him of the potential criminal or civil penalties if he fails to do so. If the check writers does not respond to the letter within 15 days of receipt, the merchant must send a second letter. This letter must inform the check writer that he has 30 days to reimburse the merchant before the merchant takes legal action against him. Both letters must be written in both English and Spanish.