Saved Vehicles

[

00

]
Welcome to My Garage, the modern way to utilize car inventory searches and make it easier for you to collect your vehicles of interest. Now you can personalize your vehicle search with cars that you have recently viewed and saved. If you sign up for our Alerts tool you will be notified by email when a price has been changed or the car has been sold. Our Auto Locator tool will also notify you when a vehicle you are searching for has been added to our inventory. We hope you enjoy using our My Garage tool.
Recently viewed (0)
No viewed cars.
Alfa Romeo Giulia Vs. Maserati Ghibli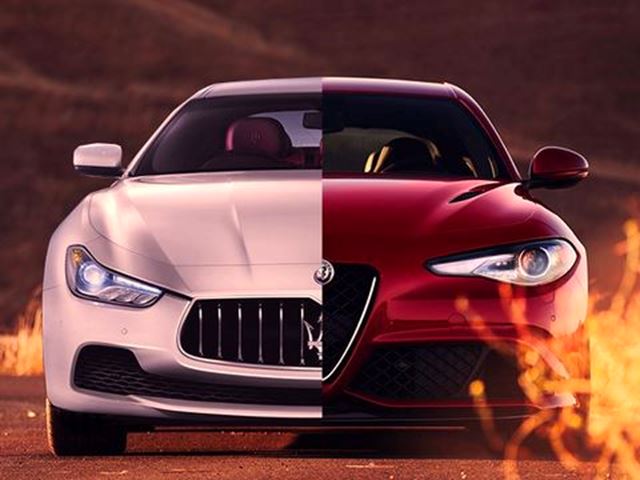 Alfa Romeo Giulia and Maserati Ghibli are both luxury sedans that offer a great driving experience. The lineups of each brand offer different specs and features that make the cars attractive to buyers. Get the best model or top-of-the-line variant at easy installments from Alfa Romeo of Greenwich. The fantastic staff will let your decision be the best.
2023 Maserati Ghibli Modena Q4 Vs Alfa Romeo Giulia Estrema
Performance
This Maserati model is a powerful, performance-oriented vehicle with an array of advanced powertrain and suspension technologies. Its robust 4WD system provides superior traction and control, while its advanced battery allows for increased efficiency and power conservation. Additionally, the vehicle's performance exhaust and drive mode selector help to give the driver optimal control over the car's drive dynamics, while its limited slip and locking differential work together to provide optimum grip on rougher terrain.
While Recent Romeo Estrema is designed for drivers who demand top-level performance and reliability, an advanced suspension system with a range of different shock, spring, and stabilizer configurations, this model is sure to impress even the most discerning drivers. With features like auto start/stop functionality and a powerful battery backup to keep you moving even when the car's not running, these sporty offers total peace of mind that you won't find in any other model out there.
Engine And Speed
Alfa Romeo 2023 is engineered with an advanced 8-speed shifter automatic transmission. With a turbocharged 2.0L I4 engine that produces 280 horsepower and 306 ft-lbs of torque, this vehicle can reach speeds of up to 149 miles per hour. With sleek styling and stunning good looks, this rear wheels sporty will turn heads wherever you go.
The 2023 Ghibli Q4 features a 3.0L twin-turbo V6 engine; this sleek and agile vehicle packs a punch with 424 horsepower and 428 ft-lbs of torque. Moreover, with a maximum speed of 178 mph, the Ghibli Modena Q4 is the ideal choice for an exhilarating performance on the road.
2022 Maserati Ghibli Vs. Alfa Romeo Giulia Veloce
Quality Drive
The 2022 Alfa Romeo Giulia Veloce is a performance-oriented vehicle with an 8-speed shiftable automatic transmission and front-wheel drive. The 2.0L turbo I4 engine generates 280 horsepower and a massive 306 ft-lbs of torque, giving this car impressive acceleration and handling capabilities. Additionally, the Giulia Veloce is equipped with an advanced alternator that delivers 180 amps of power for charging your electronic devices on the go.
The 2022 Real Maserati offers a similar level of performance, 345 hp, and 369 lb-ft of torque with its standard V6 engine. It also provides customizable driving modes and advanced suspension technologies for optimal handling on any road condition.
Interior
Both cars come with standard leather seats, wide leg room, automatic climate control, and a heated steering wheel with alloy trim; however, Maserati Ghibli offers some niceties, including Zegna Silk & Leather or carbon fiber. It's also the only model in this matchup to provide a standard remote start, and it has an output tone of voice that will make you want one.
High-Tech Entertainment
The Ghibli offers a standard 10.1-inch touchscreen compared to an 8.8-inch one in the Giulia, but it's not just about size. The new model also includes an optional premium sound system from Bowers & Wilkins, featuring 15 speakers and 1,280-watt output.
The Giulia and The Ghibli offer Apple CarPlay and Android Auto integration as standard in addition to the optional embedded Navigation system.
2022 Alfa Romeo Giulia Quadrifoglio And Maserati Ghibli Gt Trim
Enhanced Safety
Suppose you're looking for a reliable luxury sports sedan. In that case, the Maserati Ghibli and the Alfa Romeo Giulia Quadrifoglio are both excellent vehicles. Both of these vehicles come standard with responsive driver assistance technology. For added safety, both cars come available with add-on Driver Assistance Packages.
Unmatchable Engine Capability
Regarding performance, the 2022 Alfa Romeo Giulia Quadrifoglio is in a class of its own. A 2.9L V6 engine rated at 505 horsepower and 443 lb.-ft of torque can accelerate from 0-60 in just 3.8 seconds. The Maserati Ghibli GT, by contrast, has a 3.0L Turbocharged V6 engine that only generates 345 horsepower and 369 lb-ft of torque. So it's no wonder Giulia Quadrifoglio can reach the highest speed of 191 mph. In comparison, the Ghibli GT is limited to only 166 mph. In addition, the Giulia Quadrifoglio comes standard with an active suspension, a carbon-fiber driveshaft, and an 11:8 steering ratio for enhanced road handling.
Decide Which Car Is Right For You
When considering purchasing a car, there are many aspects to decide which model best fits you. If you are torn between the Alfa Romeo Giulia and the Maserati Ghibli, here are a few things to keep in mind.
Price
The price range of both top-of-the-line cars is high. However, Ghibli is a bit less expensive than Giulia.
Fuel Economy
The Giulia model gets an EPA-estimated in the city of 24 mpg and 33 mpg on the highway. The Ghibli receives an EPA-estimated 21 mpg in the city and 28 mpg on the road.
Performance
Both cars boast impressive performance capabilities, but the Giulia has a slight edge with its 2.0-liter turbocharged engine that produces 280 horsepower and 306 lb-ft of torque. The Ghibli's 3.0-liter twin-turbocharged V6 engine produces 345 horsepower and 369 lb-ft of torque.
Finally, it is also essential to consider your personal preferences regarding style and features. The Giulia is a sleek and stylish sedan, while the Ghibli is a luxurious and spacious SUV. Both cars come standard with many high-end features, but the Ghibli has more options if you want something specific. Ultimately, the best Italian luxury car for you will be the one that meets your needs and budget best.
Choose The Best One
As you can see from the comparison, the Alfa Romeo Giulia and Maserati Ghibli offer different options that might appeal to additional drivers. If you still need help deciding which is correct, stop by our dealership and take them out for a test drive. We'd be happy to help answer any questions or concerns about either vehicle.
LOCATION
Alfa Romeo of Greenwich
321 West Putnam Ave
Greenwich, CT 06830
HOURS
Monday - Friday:
9:00AM - 6:00PM
Saturday:
9:00AM - 4:00PM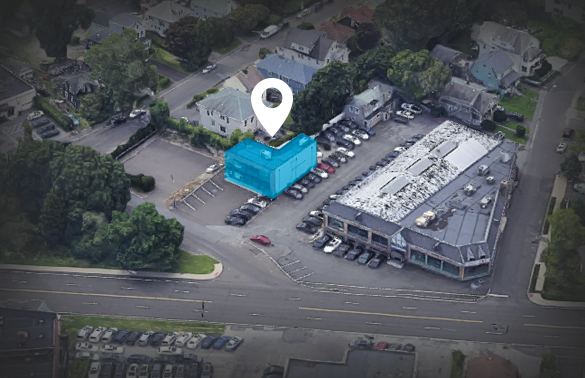 * Images, prices, and options shown, including vehicle color, trim, options, pricing and other specifications are subject to availability, incentive offerings, current pricing and credit worthiness.The advertised price does not include sales tax, dealer conveyance fee of $599, vehicle registration fees, other fees required by law, finance charges and any documentation charges.
We make every effort to ensure the accuracy of the information on this site, however errors do occur. Please verify all information with a sales associate by calling or e-mailing us.
If a person writes a check without sufficient funds in an associated account to cover it, the check will bounce, or be returned for insufficient funds. Each state has laws regulating how merchants may respond to bounced checks. In Connecticut, the merchant may file a civil suit and press criminal charges if the check writer does not reimburse him for a bounced check after the merchant has sent several notices regarding the matter.
Posted Notice Requirement
Merchants and other business owners who accept checks must post a notice where customers are likely to see it warning them of the potential consequences of writing bad checks. The notice must include the civil penalties that bad check writers may face, the appropriate Connecticut statute number and an advisory that the check writer may also face criminal penalties
Civil and Criminal Penalties
As of 2010, civil courts may require the check writer to reimburse the merchant for the value of the check plus pay up to $750 if he has no back account or $400 if the check is returned for insufficient funds. If the merchant chooses to press criminal charges, the bad check writer may face a fine of up to $1,000 and up to one year in jail. Writing a bad check is a felony charge if the check was for more than $1,000 and a misdemeanor if written for a lesser amount.
Required Written Notices
If a check bounces, the merchant must send the check writer a letter by certified mail at the check writer's last known address or place of business. Usually this letter is sent to the address on the writer's check. The letter must inform the writer that the check was returned ask him to reimburse the merchant for the amount of the check and inform him of the potential criminal or civil penalties if he fails to do so. If the check writers does not respond to the letter within 15 days of receipt, the merchant must send a second letter. This letter must inform the check writer that he has 30 days to reimburse the merchant before the merchant takes legal action against him. Both letters must be written in both English and Spanish.