Saved Vehicles

[

00

]
Welcome to My Garage, the modern way to utilize car inventory searches and make it easier for you to collect your vehicles of interest. Now you can personalize your vehicle search with cars that you have recently viewed and saved. If you sign up for our Alerts tool you will be notified by email when a price has been changed or the car has been sold. Our Auto Locator tool will also notify you when a vehicle you are searching for has been added to our inventory. We hope you enjoy using our My Garage tool.
Recently viewed (0)
No viewed cars.
Alfa Romeo Guilia SWB Zagato Model Information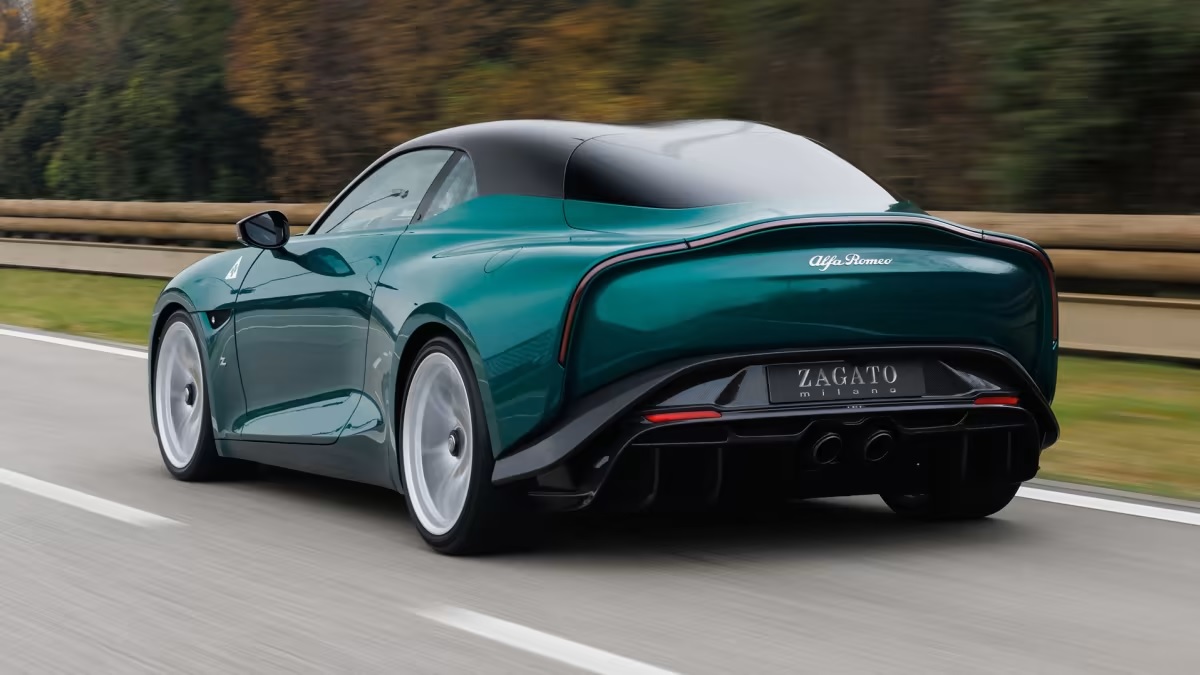 The Alfa Romeo Giulia SWB Zagato coupe is a highly anticipated release from the Italian manufacturer. This stunning new model features classic styling combined with modern engineering, resulting in an elegant yet powerful car that is sure to turn heads. The Giulia SWB Zagato has been designed to provide a truly exhilarating driving experience, offering outstanding performance and handling capabilities. Boasting an impressive range of standard features, this model is sure to be a favorite for luxury car enthusiasts. With its sleek lines and aggressive design, the Giulia SWB Zagato is sure to become an instant classic.
Introducing the Upcoming Giulia SWB Zagato Model
The Alfa Romeo Giulia SWB Zagato is an impressive vehicle that combines classic Italian styling with modern engineering. This coupe features a powerful turbocharged four-cylinder engine that produces impressive horsepower and torque. The Giulia SWB Zagato comes with either a six-speed manual transmission or an eight-speed automatic, allowing for a smooth and responsive driving experience.
Stunning Exterior Design Features
The exterior of the Alfa Romeo Giulia SWB Zagato is truly stunning. This model features classic Italian design and styling, with a sleek body shape that helps to reduce drag and provide an aerodynamic performance.
Carbon Fiber Body Panels
Carbon fiber body panels are a popular feature of the Alfa Romeo Giulia SWB Zagato model. This lightweight yet durable material provides superior strength and rigidity while also reducing the car's overall weight. The carbon fiber body panels provide superior aerodynamics, helping to reduce drag and providing a better overall driving experience.
Double Bubble Roof Design Language
The Alfa Romeo Giulia SWB Zagato's double-bubble roof design language is an iconic feature that has become synonymous with the brand. This distinctive feature adds to the car's aggressive and sporty look while providing superior aerodynamics. The two "bubbles" are designed to reduce drag by directing air along the vehicle's body, creating a smoother airflow. This design also helps improve the car's overall stability and handling performance.
High-Quality Interior Features
The interior of the Alfa Romeo Giulia SWB Zagato is as impressive as its exterior. From its high-quality materials and craftsmanship to its advanced technology, this model offers a luxurious and comfortable ride.
Black Leather Seats and Upholstery
The Alfa Romeo Giulia SWB Zagato features black leather upholstery and seats. The high-quality leather adds to the luxurious feel of the interior and provides superior comfort, while the stylish stitching gives it a modern look. The black leather is also extremely durable, making it perfect for long trips and daily use.
Advanced Technology and Safety Features
The Alfa Romeo Giulia SWB Zagato is equipped with a range of advanced technology and safety features. The car includes an 8.8-inch infotainment system that offers Apple CarPlay and Android Auto compatibility, as well as integrated Wi-Fi connectivity. This model also comes with lane departure warning, forward collision warning, adaptive cruise control, and blind spot monitoring, helping to ensure a safe and comfortable ride.
Performance Specifications of the Giulia SWB Zagato Model
The Alfa Romeo Giulia SWB Zagato is an impressive performance vehicle that is sure to turn heads.
Engine Power
The Giulia Zagato is based on a 2020 Alfa Romeo Giulia Quadrifoglio, but it has been thoroughly upgraded and modified to create a unique one-off model. At its core, this car is powered by a 2.9-liter turbocharged V6 engine that has been boosted up to GTAm spec, which results in an impressive 533 hp (398 kW) and 600 Nm (442 lb-ft) of torque. This engine is mated to an eight-speed automatic transmission that drives the power to the rear wheels.
Six-Speed Manual Transmission or Eight-Speed Automatic Transmission Options
The Alfa Romeo Giulia SWB Zagato is available with either a six-speed manual transmission or an eight-speed automatic transmission. For those looking for a sporty driving experience, the six-speed manual provides a smooth shifting experience and precise control of the car's power delivery. The gear ratios are well-spaced to maximize acceleration and fuel efficiency.
Rear Wheels Drive System
The Alfa Romeo Giulia SWB Zagato sports car is equipped with a rear-wheel-drive system. This system gives the vehicle superior handling, acceleration, and cornering capabilities. The rear wheels are powered by an engine that sends power to the wheels through a transmission. The transmission can be either manual or automatic, depending on what option the owner chooses.
Model Safety Features
The Alfa Romeo Giulia SWB Zagato is not only a stunning example of Italian luxury and performance but also a safe vehicle for high-performance driving enthusiasts.
Anti-Lock Braking
One of the key safety features of the car is its Anti-Lock Braking System (ABS).
ABS is designed to prevent the wheels from locking up during hard braking, which could cause the car to skid and lose control. The system works by detecting when a wheel is about to lock up and rapidly pulsating the brakes to prevent it from doing so. This allows the driver to maintain steering control while braking, reducing the risk of an accident.
Brake Assist
Another key safety feature of the Alfa Romeo Giulia SWB Zagato is its Brake Assist system. This system is designed to detect when the driver is making an emergency stop and to apply maximum braking pressure to help stop the car as quickly as possible.
Central Locking
The Alfa Romeo Giulia SWB Zagato is equipped with a highly advanced central locking system that enhances the car's security and convenience. This system allows the driver to lock or unlock all the doors of the car at once, with just the touch of a button. The central locking mechanism consists of a series of electronically controlled actuators that are installed inside each door of the car.
Get Ready to Grab Vintage and Classic Car
The Alfa Romeo Giulia SWB Zagato is a timeless classic that continues to captivate car enthusiasts of all ages. From its sleek and aerodynamic exterior design to its powerful engine and luxurious interior, the Giulia SWB Zagato offers an unforgettable driving experience that has been crafted with passion and precision over many decades. Whether you are looking for a unique addition to your collection or simply want to experience the thrill of driving this legendary sports car, the Giulia SWB Zagato will not disappoint!
LOCATION
Alfa Romeo of Greenwich
321 West Putnam Ave
Greenwich, CT 06830
HOURS
Monday - Friday:
9:00AM - 6:00PM
Saturday:
9:00AM - 4:00PM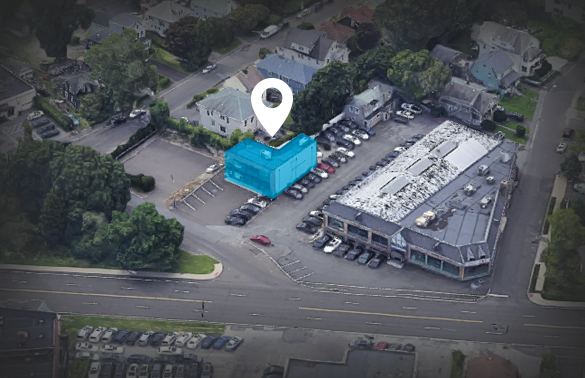 * Images, prices, and options shown, including vehicle color, trim, options, pricing and other specifications are subject to availability, incentive offerings, current pricing and credit worthiness.The advertised price does not include sales tax, dealer conveyance fee of $599, vehicle registration fees, other fees required by law, finance charges and any documentation charges.
We make every effort to ensure the accuracy of the information on this site, however errors do occur. Please verify all information with a sales associate by calling or e-mailing us.
If a person writes a check without sufficient funds in an associated account to cover it, the check will bounce, or be returned for insufficient funds. Each state has laws regulating how merchants may respond to bounced checks. In Connecticut, the merchant may file a civil suit and press criminal charges if the check writer does not reimburse him for a bounced check after the merchant has sent several notices regarding the matter.
Posted Notice Requirement
Merchants and other business owners who accept checks must post a notice where customers are likely to see it warning them of the potential consequences of writing bad checks. The notice must include the civil penalties that bad check writers may face, the appropriate Connecticut statute number and an advisory that the check writer may also face criminal penalties
Civil and Criminal Penalties
As of 2010, civil courts may require the check writer to reimburse the merchant for the value of the check plus pay up to $750 if he has no back account or $400 if the check is returned for insufficient funds. If the merchant chooses to press criminal charges, the bad check writer may face a fine of up to $1,000 and up to one year in jail. Writing a bad check is a felony charge if the check was for more than $1,000 and a misdemeanor if written for a lesser amount.
Required Written Notices
If a check bounces, the merchant must send the check writer a letter by certified mail at the check writer's last known address or place of business. Usually this letter is sent to the address on the writer's check. The letter must inform the writer that the check was returned ask him to reimburse the merchant for the amount of the check and inform him of the potential criminal or civil penalties if he fails to do so. If the check writers does not respond to the letter within 15 days of receipt, the merchant must send a second letter. This letter must inform the check writer that he has 30 days to reimburse the merchant before the merchant takes legal action against him. Both letters must be written in both English and Spanish.