Saved Vehicles

[

00

]
Welcome to My Garage, the modern way to utilize car inventory searches and make it easier for you to collect your vehicles of interest. Now you can personalize your vehicle search with cars that you have recently viewed and saved. If you sign up for our Alerts tool you will be notified by email when a price has been changed or the car has been sold. Our Auto Locator tool will also notify you when a vehicle you are searching for has been added to our inventory. We hope you enjoy using our My Garage tool.
Recently viewed (0)
No viewed cars.
Alfa Romeo Lease Specials In Connecticut

Looking for a luxurious car to lease? Check out the latest Alfa Romeo lease specials in Miller Motorcars of Greenwich, Connecticut! Alfa Romeo offers some of the best luxury cars on the market, and their lease specials are always competitive. Leasing a car has many advantages over buying, so be sure to check out our list of reasons why leasing is a great option.
Models With Different Features
Alfa Romeo offers a variety of models with different features, so you can find the perfect one for your needs. Whether you're looking for a sedan, coupe, or SUV, Alfa Romeo has a model that fits your lifestyle. The models in our inventory are as follows:
2022 Alfa Romeo Stelvio Sprint
The Alfa Romeo Stelvio Sprint is a perfect car for luxury enthusiasts who are looking for a performance-driven design. This model has a class of 280 horsepower and 306 torque, making it one of the most powerful SUVs on the market. The black interior and exterior of this vehicle give it a luxurious look and feel.
2022 Alfa Romeo Giulia Sprint
The Giulia's turbocharged 2.0-liter four-cylinder makes 280 horsepower, sounds intoxicating, and feels gutsy when driven hard. If you're looking for a powerful luxury sedan, the Giulia is a perfect choice. It has an impressive 0-60 time of 5.1 seconds and a top speed of 149 mph. The exterior of this vehicle is sleek and stylish, while the interior is comfortable and luxurious.
They also offer a variety of different other features, so you can choose the one that's right for you.
A Great Way To Get A New Car
Alfa Romeo offers some of the best luxury cars to well-qualified lessees and on inventory service financing. If you're looking to get behind the wheel of a beautiful car, Alfa Romeo is a perfect choice.
Leasing a luxury car has many advantages over buying. Here are just a few of the reasons why leasing is a great option:
Save Money
Leasing a car is a great way to avoid depreciation costs and save money on repairs. In addition, you're not paying the entire value of the car with sales tax, you'll usually have a lower monthly payment with pre negotiated price, and the lessee is solely responsible for the early lease termination payments with the advertised price.
If driving a newer or high-end car is important to you, your monthly lease payments will be more creditworthy even after vehicle registration fees. In addition, Alfa Romeo offers to utilize car inventory searches and pre-production vehicles of lease specials, so you can get a great deal on a luxury car than the dealer's actual terms.
Flexibility To Trade
Leasing a car gives you the vehicles' identified flexibility to trade in your car after a few years for a new model. This allows you to enjoy the latest features and technologies without having to worry about the depreciation of the car's value.
High Valued Maintenance
Leasing a car also comes with high valued worry-free maintenance confidence saved vehicles. This means that you don't have to worry about the cost of repairs and maintenance including oil changes and tire rotations.
Simply Return The Used Car
You can avoid the hassle of selling your car when you're ready for an upgrade by simply returning it with the vehicle delivery date and delivery fees to Alfa Romeo. We offer a variety of different lease terms, so you can find one that fits your needs.
Purchase A Luxury Lease
If you're looking for a luxurious car to lease, Miller Motorcars of Greenwich is the place to go! Miller Motorcars of Greenwich, Connecticut is a luxury car dealership that specializes in new and pre-owned Alfa Romeo cars. They have a wide selection of models to choose from, and their team is dedicated to providing the best customer service possible including vehicle protection.
LOCATION
Alfa Romeo of Greenwich
321 West Putnam Ave
Greenwich, CT 06830
HOURS
Monday - Friday:
9:00AM - 6:00PM
Saturday:
9:00AM - 4:00PM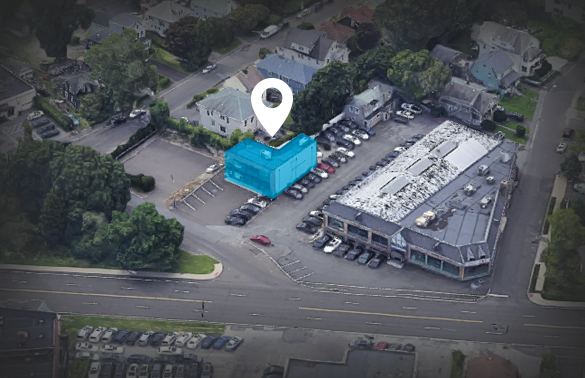 * Images, prices, and options shown, including vehicle color, trim, options, pricing and other specifications are subject to availability, incentive offerings, current pricing and credit worthiness.The advertised price does not include sales tax, dealer conveyance fee of $599, vehicle registration fees, other fees required by law, finance charges and any documentation charges.
We make every effort to ensure the accuracy of the information on this site, however errors do occur. Please verify all information with a sales associate by calling or e-mailing us.
If a person writes a check without sufficient funds in an associated account to cover it, the check will bounce, or be returned for insufficient funds. Each state has laws regulating how merchants may respond to bounced checks. In Connecticut, the merchant may file a civil suit and press criminal charges if the check writer does not reimburse him for a bounced check after the merchant has sent several notices regarding the matter.
Posted Notice Requirement
Merchants and other business owners who accept checks must post a notice where customers are likely to see it warning them of the potential consequences of writing bad checks. The notice must include the civil penalties that bad check writers may face, the appropriate Connecticut statute number and an advisory that the check writer may also face criminal penalties
Civil and Criminal Penalties
As of 2010, civil courts may require the check writer to reimburse the merchant for the value of the check plus pay up to $750 if he has no back account or $400 if the check is returned for insufficient funds. If the merchant chooses to press criminal charges, the bad check writer may face a fine of up to $1,000 and up to one year in jail. Writing a bad check is a felony charge if the check was for more than $1,000 and a misdemeanor if written for a lesser amount.
Required Written Notices
If a check bounces, the merchant must send the check writer a letter by certified mail at the check writer's last known address or place of business. Usually this letter is sent to the address on the writer's check. The letter must inform the writer that the check was returned ask him to reimburse the merchant for the amount of the check and inform him of the potential criminal or civil penalties if he fails to do so. If the check writers does not respond to the letter within 15 days of receipt, the merchant must send a second letter. This letter must inform the check writer that he has 30 days to reimburse the merchant before the merchant takes legal action against him. Both letters must be written in both English and Spanish.