Saved Vehicles

[

00

]
Welcome to My Garage, the modern way to utilize car inventory searches and make it easier for you to collect your vehicles of interest. Now you can personalize your vehicle search with cars that you have recently viewed and saved. If you sign up for our Alerts tool you will be notified by email when a price has been changed or the car has been sold. Our Auto Locator tool will also notify you when a vehicle you are searching for has been added to our inventory. We hope you enjoy using our My Garage tool.
Recently viewed (0)
No viewed cars.
Alfa Romeo Quadrifoglio Models for Sale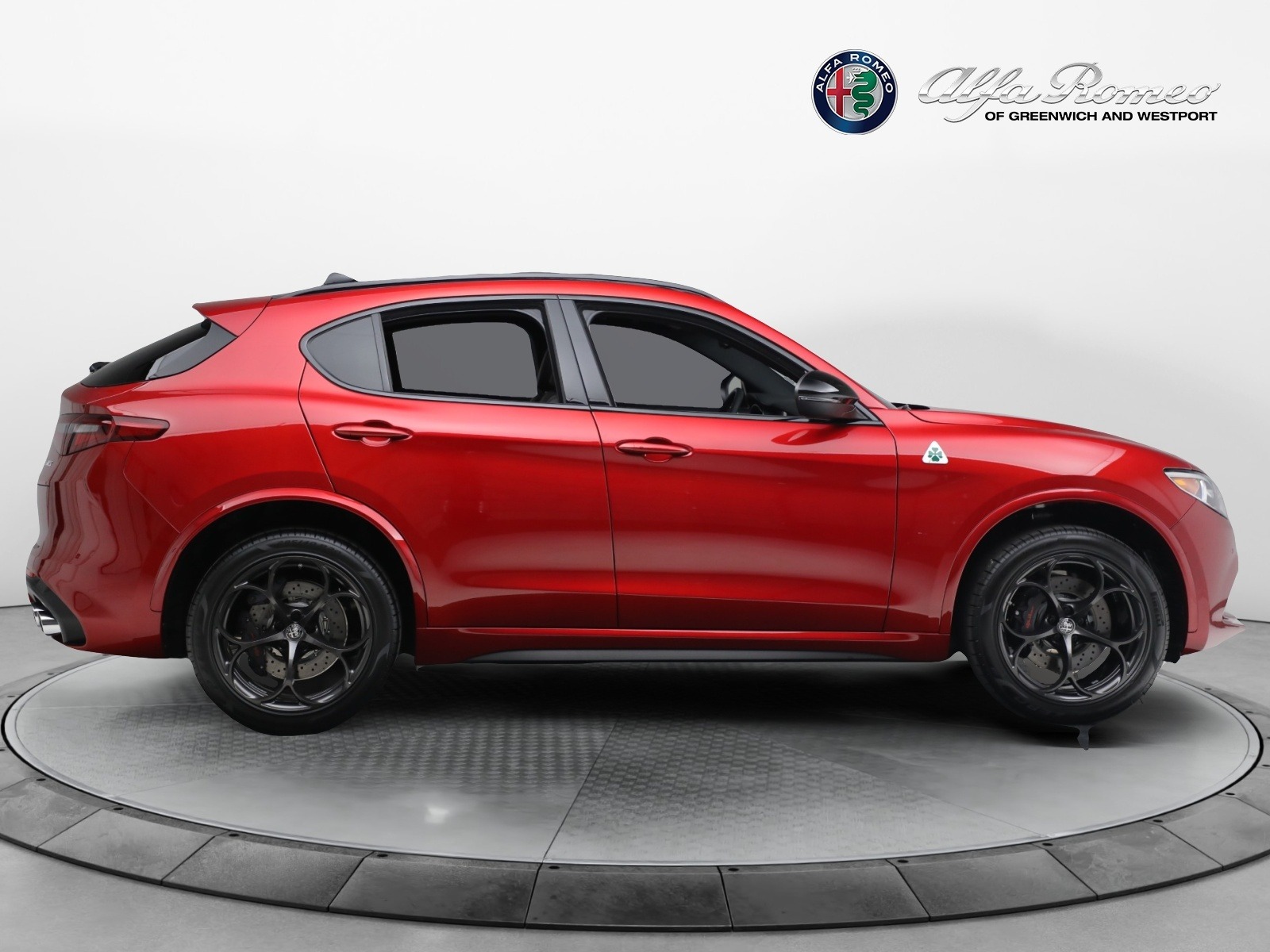 Revving up excitement and style, the spotlight is now on the exquisite lineup of Alfa Romeo Quadrifoglio models available for sale. Prepare to be captivated by the fusion of Italian sophistication and high-performance engineering, showcased brilliantly at every turn. As the automotive world embraces innovation, these exceptional vehicles stand as a testament to the timeless allure of speed, luxury, and elegance. From the iconic Alfa Romeo Stelvio Quadrifoglio to the breathtaking Alfa Romeo Giulia Quadrifoglio, a journey into the realm of driving excellence awaits. Embark on a virtual exploration of this prestigious preowned or new collection at the forefront of automotive sophistication: Alfa Romeo of Greenwich. It's not just a sale; it's an invitation to embrace the future of driving with unmatched style and performance.
Alfa Romeo Stelvio Quadrifoglio
Stelvio Qf Performance
The Alfa Romeo Stelvio Quadrifoglio redefines performance with its 8-speed shiftable automatic transmission, powered by a 2.9L twin-turbo V6 engine generating 505HP and 443FT. LBS. of torque. Its on-demand 4WD system adapts effortlessly to various conditions, while features like the drive mode selector provide tailored dynamics. The vehicle's auto start/stop, maintenance-free battery, and 50-state emissions underscore its efficiency. With its blend of power, innovation, and eco-conscious design, the Stelvio Quadrifoglio stands as a pinnacle of precision engineering.
Suspension
Modern suspension technology is featured in the Alfa Romeo Stelvio Quadrifoglio, with active suspension and ride control that can be adjusted by the driver as its standout feature. Monotube shock absorbers at the front and rear, a double-wishbone front suspension, and a multi-link rear suspension are all features of its performance-focused design that help it handle with agility. The Stelvio Quadrifoglio offers a perfect blend of comfort and sportiness thanks to front stabilizer bars, struts, and electronic suspension adjustment, making it the pinnacle of precise engineering and dynamic driving abilities.
The Appearance of the SUV
The exterior of this towing SUV has been thoughtfully crafted, with elements that perfectly blend form and function. The inside is made even better by the inclusion of a dual-pane panoramic sunroof and the eye-catching Rosso Etna Paint exterior. It has a sporty look thanks to the black rocker panels, quad exhaust tips, and door handles that match the body color.
Auto-dimming, heated side mirrors with integrated turn signals are a practical safety feature, and LED daytime running lights, HID/Xenon headlights, and LED taillights all contribute to excellent vision. While its rain-sensing front wipers, laminated and infrared-reflecting glass, and power-operated rear liftgate demonstrate its contemporary sophistication, the vehicle's black roof rails and painted aluminum wheels add a rough appeal. The appearance of the Alfa Romeo Stelvio Quadrifoglio is a reflection of the quality of its construction and the care put into designing it.
Comfy, Convenient, and Spacious
The interior of the Alfa Romeo Stelvio Quadrifoglio has been thoughtfully crafted to be both relaxing and practical. When it comes to passenger and driver comfort, nothing beats the sport leather seats, automated climate control, and dual front air conditioning zones. The dashboard, door trims, and steering wheel all include carbon fiber and leather details, creating a posh yet sporty ambiance. The Stelvio Quadrifoglio is designed with the driver's and front passenger's comfort in mind; thus, it has power adjustments, heating, and lumbar support for each seat, as well as adjustable rear headrests and heated split-folding back seats.
Advanced technology is seamlessly integrated throughout the cabin, from the programmable instrument cluster and controls on the steering wheel to the wireless charging pad and ambient lighting. The Alfa Romeo Stelvio Quadrifoglio stands out from the crowd because of its meticulous design and high-quality cabin.
Alfa Romeo Giulia Quadrifoglio
The Strong Heart of Giulia Qf
The 2.9-liter V6 engine, all these years till 2023, has been the unwavering heart of the Alfa Romeo Giulia Quadrifoglio's unwavering commitment to performance and innovation. This six-cylinder gas engine produces 505 horsepower at 6,500 rpm and 443 lb-ft of torque at 2,500 rpm. This engine's innovative double overhead cam (DOHC) system has 24 valves, variable valve timing, and direct injection for maximum power and efficiency. The Giulia Quadrifoglio is a magnificent tribute to Italian engineering, and its cylinder deactivation system is a prime example of Alfa Romeo's commitment to both performance and environmental responsibility.
Performance Specs
The Alfa Romeo Giulia Quadrifoglio shines in performance thanks to its rear-wheel drive and 8-speed shiftable automatic transmission, which allow for smooth power distribution and agile handling. With its four-wheel independent suspension, it's easy to steer and quick to react. The Quadrifoglio's versatility is reflected in its maximum payload capacity of 905 lb and its fuel tank capacity of 15.3 gallons, both of which allow for longer trips with fewer refueling stops. The Giulia Quadrifoglio is an excellent option for car lovers who want a vehicle that provides both spectacular performance and everyday usability.
Luxurious Inner Space
The Alfa Romeo Giulia Quadrifoglio's interior strikes a balance between luxury and sportiness, featuring leather seats with power lumbar support, a heated foldable rear seat, and a stylish heated suede/carbon fiber steering wheel. Driver-oriented conveniences include smart device integration, memory settings, and FOB controls for remote start. The cabin is adorned with carbon fiber accents, providing a modern and sleek ambiance, while heated seats ensure comfort during the ride. With its blend of comfort, technology, and performance-focused details, the Giulia Quadrifoglio's interior elevates the driving experience.
The Look from Outside
The aluminum wheels, black side window trim, and body-color door handles give the Alfa Romeo Giulia Quadrifoglio a distinctive appearance from the outside. Sporty touches like carbon fiber moldings and rocker panel extensions and features like folding and turn signal indicators on the power-heated auto-dimming side mirror round out the package.
Rain-sensing wipers and automatic high-beam headlamps improve vision, and a rear fixed window with a defroster is included. A sleek trunk design, a black grille, and LED brake lights contribute to the car's already impressive visual appeal. Rear fog lights, cornering lights, and perimeter/approach lights combine safety and beauty to create a striking silhouette.
Good News for Prospective Buyers
The Alfa Romeo Quadrifoglio models available for sale at the dealership offer an exceptional blend of performance, luxury, and Italian craftsmanship. The Quadrifoglio emblem represents a rich racing heritage, and prospective buyers can look forward to experiencing driving dynamics that are unparalleled. With their impressive features and cutting-edge technology, these models are available for test drives. So stop by our dealership to enjoy the ride. Visit us today.
LOCATION
Alfa Romeo of Greenwich
321 West Putnam Ave
Greenwich, CT 06830
HOURS
Monday - Friday:
9:00AM - 6:00PM
Saturday:
9:00AM - 4:00PM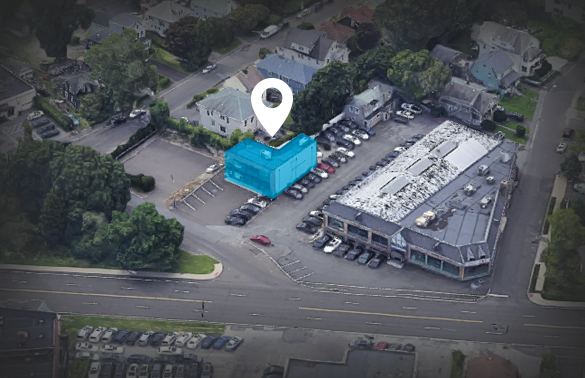 * Images, prices, and options shown, including vehicle color, trim, options, pricing and other specifications are subject to availability, incentive offerings, current pricing and credit worthiness.The advertised price does not include sales tax, dealer conveyance fee of $599, vehicle registration fees, other fees required by law, finance charges and any documentation charges.
We make every effort to ensure the accuracy of the information on this site, however errors do occur. Please verify all information with a sales associate by calling or e-mailing us.
If a person writes a check without sufficient funds in an associated account to cover it, the check will bounce, or be returned for insufficient funds. Each state has laws regulating how merchants may respond to bounced checks. In Connecticut, the merchant may file a civil suit and press criminal charges if the check writer does not reimburse him for a bounced check after the merchant has sent several notices regarding the matter.
Posted Notice Requirement
Merchants and other business owners who accept checks must post a notice where customers are likely to see it warning them of the potential consequences of writing bad checks. The notice must include the civil penalties that bad check writers may face, the appropriate Connecticut statute number and an advisory that the check writer may also face criminal penalties
Civil and Criminal Penalties
As of 2010, civil courts may require the check writer to reimburse the merchant for the value of the check plus pay up to $750 if he has no back account or $400 if the check is returned for insufficient funds. If the merchant chooses to press criminal charges, the bad check writer may face a fine of up to $1,000 and up to one year in jail. Writing a bad check is a felony charge if the check was for more than $1,000 and a misdemeanor if written for a lesser amount.
Required Written Notices
If a check bounces, the merchant must send the check writer a letter by certified mail at the check writer's last known address or place of business. Usually this letter is sent to the address on the writer's check. The letter must inform the writer that the check was returned ask him to reimburse the merchant for the amount of the check and inform him of the potential criminal or civil penalties if he fails to do so. If the check writers does not respond to the letter within 15 days of receipt, the merchant must send a second letter. This letter must inform the check writer that he has 30 days to reimburse the merchant before the merchant takes legal action against him. Both letters must be written in both English and Spanish.