Saved Vehicles

[

00

]
Welcome to My Garage, the modern way to utilize car inventory searches and make it easier for you to collect your vehicles of interest. Now you can personalize your vehicle search with cars that you have recently viewed and saved. If you sign up for our Alerts tool you will be notified by email when a price has been changed or the car has been sold. Our Auto Locator tool will also notify you when a vehicle you are searching for has been added to our inventory. We hope you enjoy using our My Garage tool.
Recently viewed (0)
No viewed cars.
Buy a New Alfa Romeo Tonale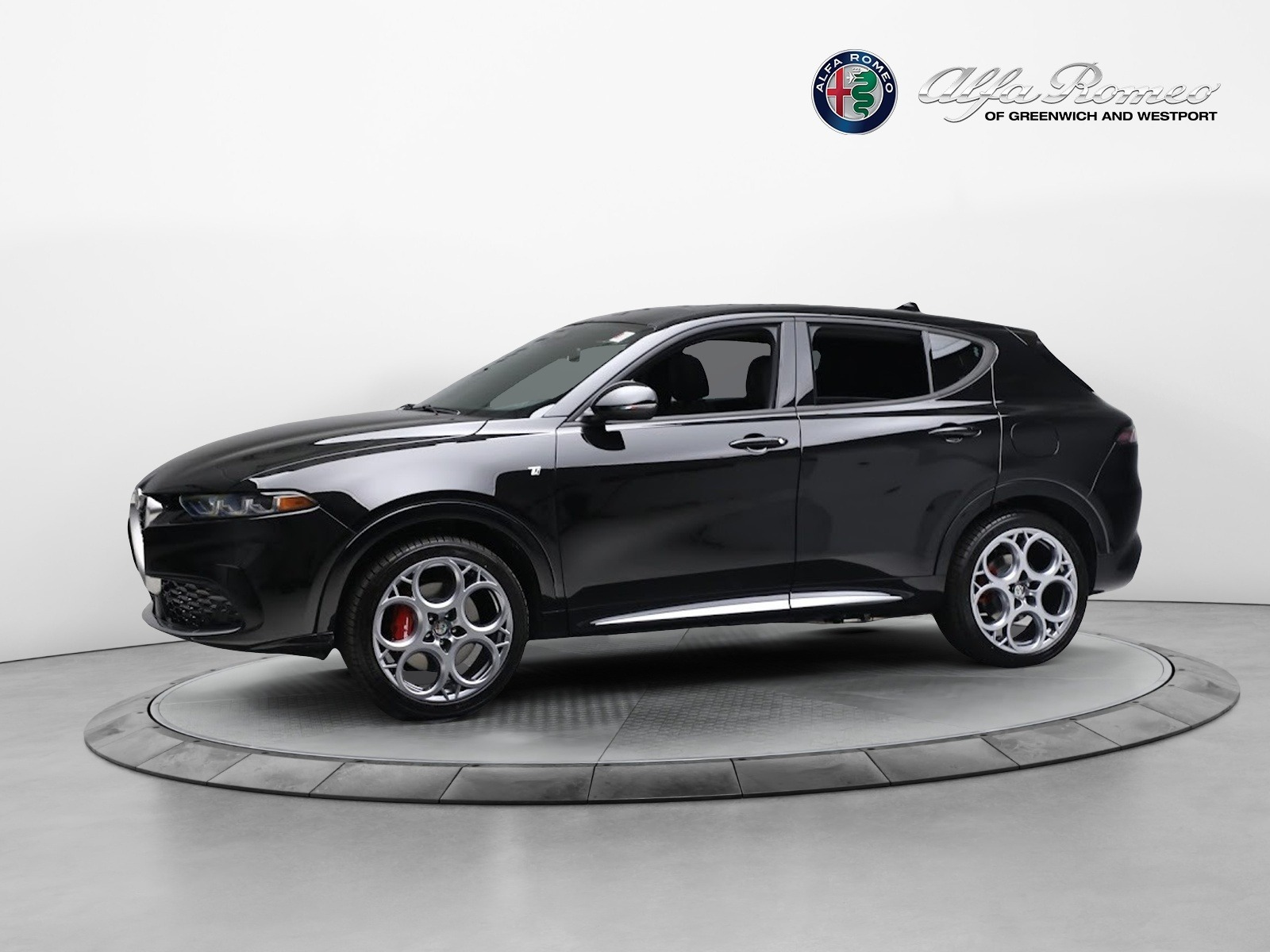 Experience the pinnacle of Italian design and performance with the new Alfa Romeo Tonale. If you're in search of a vehicle that seamlessly blends elegance, innovation, and exhilarating driving dynamics, the Alfa Romeo Tonale is your gateway to automotive excellence. Take the first steps towards owning this extraordinary vehicle by exploring our registration process and securing a thrilling test drive experience.
Delve into the enticing features and capabilities of the Tonale, and embark on a journey that combines Italian craftsmanship, advanced technology, and the joy of driving. Once you own the car, enjoy the many benefits that come with its ownership. So, get ready to immerse yourself in the world of the new Alfa Romeo Tonale and discover the exhilaration that awaits.
The Allure of the Alfa Romeo Tonale
The Alfa Romeo Tonale is the perfect car for drivers who want to experience the latest in Italian style and performance. The Tonale is sure to be at the top of your wish list, featuring a versatile interior layout, advanced technology features, and a dynamic driving experience that will leave you wanting more. The interior specs and performance features are discussed below,
Performance and Powertrain Options
Experience the exhilarating performance of the Alfa Romeo Tonale. This hybrid powerhouse boasts a 1.3-liter four-cylinder gas engine, a six-speed automatic transmission, and an electric motor fueled by a 15.5-kWh battery pack. With an impressive electric range of 30 miles and a system output of 285 hp and 347 lb-ft of torque, the Tonale is a dominating presence on the road. Equipped with standard all-wheel drive, the gas engine powers the front wheels while the electric motor drives the rear, ensuring smooth and seamless transitions. Get ready for a thrilling ride like no other.
Fuel Efficiency
The new Alfa Romeo Tonale is equipped with cutting-edge drive modes and electric power capabilities, allowing it to achieve exceptional fuel efficiency. The "A" mode, which stands for "Advanced Efficiency," lets the car travel at speeds of up to 78 mph on electric power alone. Natural, or N mode, is for a more conventional driving experience, while Dual Power, or D mode, always engages the gas engine for maximum power and responsiveness. The Tonale's flexible configurations let drivers maximize fuel economy without compromising fun behind the wheel.
Key Features and Design Elements
The Alfa Romeo Tonale has some very notable essential features and design characteristics. This vehicle's exterior is a stunning blend of modern and Italian design, making it a real eye-catcher. Moving on to the interior, the Tonale is well-equipped with a slew of comfortable features meant to make your driving experience as pleasant and uncomplicated as possible. The steering wheel, for example, is properly proportioned, and the start button is appropriately located within reach for convenience of use.
The big metal shift paddles add refinement to this sumptuous ride. The seats are comfortable and have a recognizable yet unique style. The Tonale's leather and faux suede seats' colorful cushions enhance its charm. The Tonale's back seat, which is less curved, has enough legroom for people on lengthy excursions. Backseat air vents and other amenities make for a comfortable trip.
Cutting-Edge Technology
Discover the Alfa Romeo Tonale, a vehicle that revolutionizes the driving experience with its state-of-the-art technology. The highlight of this car is the Uconnect 5 system, which offers a personalized home screen for quick access to your favorite apps. Stay connected seamlessly with wireless connectivity for Apple CarPlay and Android Auto, plus the convenience of a wireless charging pad. With Alexa integration, controlling the Tonale is effortless using voice commands from your phone. The 12.3-inch high-resolution display, which offers a full-screen experience and graphics that are meant to resemble analog gauges, may be used to view all of these capabilities.
Safety Specs
The safety features of the new Alfa Romeo Tonale are essential and should not be ignored. With standard adaptive cruise control, this sleek and stylish vehicle provides a smooth driving experience. Front and rear parking sensors, blind-spot warning, and lane-keeping assistance further enhance the safety of this model, offering drivers a greater sense of confidence. The Tonale prioritizes safety in its design, making it an appealing choice for those seeking both style and practicality.
Registering Interest in the Alfa Romeo Tonale
If you're interested in getting behind the wheel of the new Alfa Romeo Tonale, you can register your interest at the best dealership in Greenwich. The process of registration at the dealership of a Tonale is as follows,
Visit the Alfa Romeo dealership to get introduced to the Tonale and book beforehand.
Discuss with sales staff the car features, options, and packages available.
Fill out the registration form at the dealership and provide essential information. Provide proof of identity, residence, and valid driver's license.
Be sure to get financial assistance, like a lease or loan, if provided by the dealership
Test drive the Tonale to get a feel of its seamless performance and confirm your purchasing decision
Get the Tonale you desire and enjoy the joy of driving it for years to come.
With a dealership, you can get a wide variety of trims and models. The Tonale is available in Ti and Veloce trims for a more luxurious and powerful drive.
Ease of Bringing Luxurious Tonale Home Today!
All in all, the Alfa Romeo Tonale has certainly set the bar for luxury cars. From its classic, elegant styles to its innovative technology and gorgeous driver's cockpit, it presents just about everything a driver could want in a vehicle. And best of all, it does all this while offering unbeatable value that will last for years to come. For these reasons and more, the Alfa Romeo Tonale should be at the top of the list for anyone who's looking for a high-end ride with luxury craftsmanship and comfort. To make sure you can bring it home, register your interest quickly. Don't miss out on your chance to own one of the hottest cars on the market right now – rush in to experience driving brilliance!
LOCATION
Alfa Romeo of Greenwich
321 West Putnam Ave
Greenwich, CT 06830
HOURS
Monday - Friday:
9:00AM - 6:00PM
Saturday:
9:00AM - 4:00PM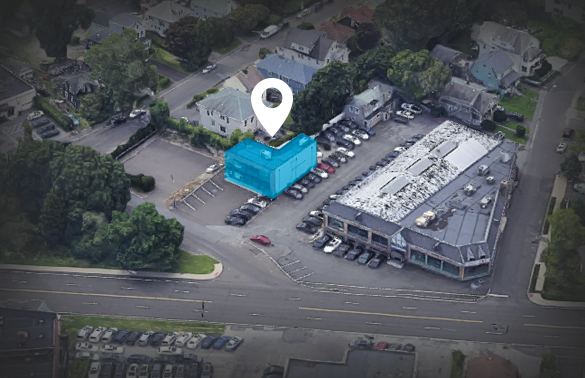 * Images, prices, and options shown, including vehicle color, trim, options, pricing and other specifications are subject to availability, incentive offerings, current pricing and credit worthiness.The advertised price does not include sales tax, dealer conveyance fee of $599, vehicle registration fees, other fees required by law, finance charges and any documentation charges.
We make every effort to ensure the accuracy of the information on this site, however errors do occur. Please verify all information with a sales associate by calling or e-mailing us.
If a person writes a check without sufficient funds in an associated account to cover it, the check will bounce, or be returned for insufficient funds. Each state has laws regulating how merchants may respond to bounced checks. In Connecticut, the merchant may file a civil suit and press criminal charges if the check writer does not reimburse him for a bounced check after the merchant has sent several notices regarding the matter.
Posted Notice Requirement
Merchants and other business owners who accept checks must post a notice where customers are likely to see it warning them of the potential consequences of writing bad checks. The notice must include the civil penalties that bad check writers may face, the appropriate Connecticut statute number and an advisory that the check writer may also face criminal penalties
Civil and Criminal Penalties
As of 2010, civil courts may require the check writer to reimburse the merchant for the value of the check plus pay up to $750 if he has no back account or $400 if the check is returned for insufficient funds. If the merchant chooses to press criminal charges, the bad check writer may face a fine of up to $1,000 and up to one year in jail. Writing a bad check is a felony charge if the check was for more than $1,000 and a misdemeanor if written for a lesser amount.
Required Written Notices
If a check bounces, the merchant must send the check writer a letter by certified mail at the check writer's last known address or place of business. Usually this letter is sent to the address on the writer's check. The letter must inform the writer that the check was returned ask him to reimburse the merchant for the amount of the check and inform him of the potential criminal or civil penalties if he fails to do so. If the check writers does not respond to the letter within 15 days of receipt, the merchant must send a second letter. This letter must inform the check writer that he has 30 days to reimburse the merchant before the merchant takes legal action against him. Both letters must be written in both English and Spanish.