Saved Vehicles

[

00

]
Welcome to My Garage, the modern way to utilize car inventory searches and make it easier for you to collect your vehicles of interest. Now you can personalize your vehicle search with cars that you have recently viewed and saved. If you sign up for our Alerts tool you will be notified by email when a price has been changed or the car has been sold. Our Auto Locator tool will also notify you when a vehicle you are searching for has been added to our inventory. We hope you enjoy using our My Garage tool.
Recently viewed (0)
No viewed cars.
New Alfa Romeo Lease Specials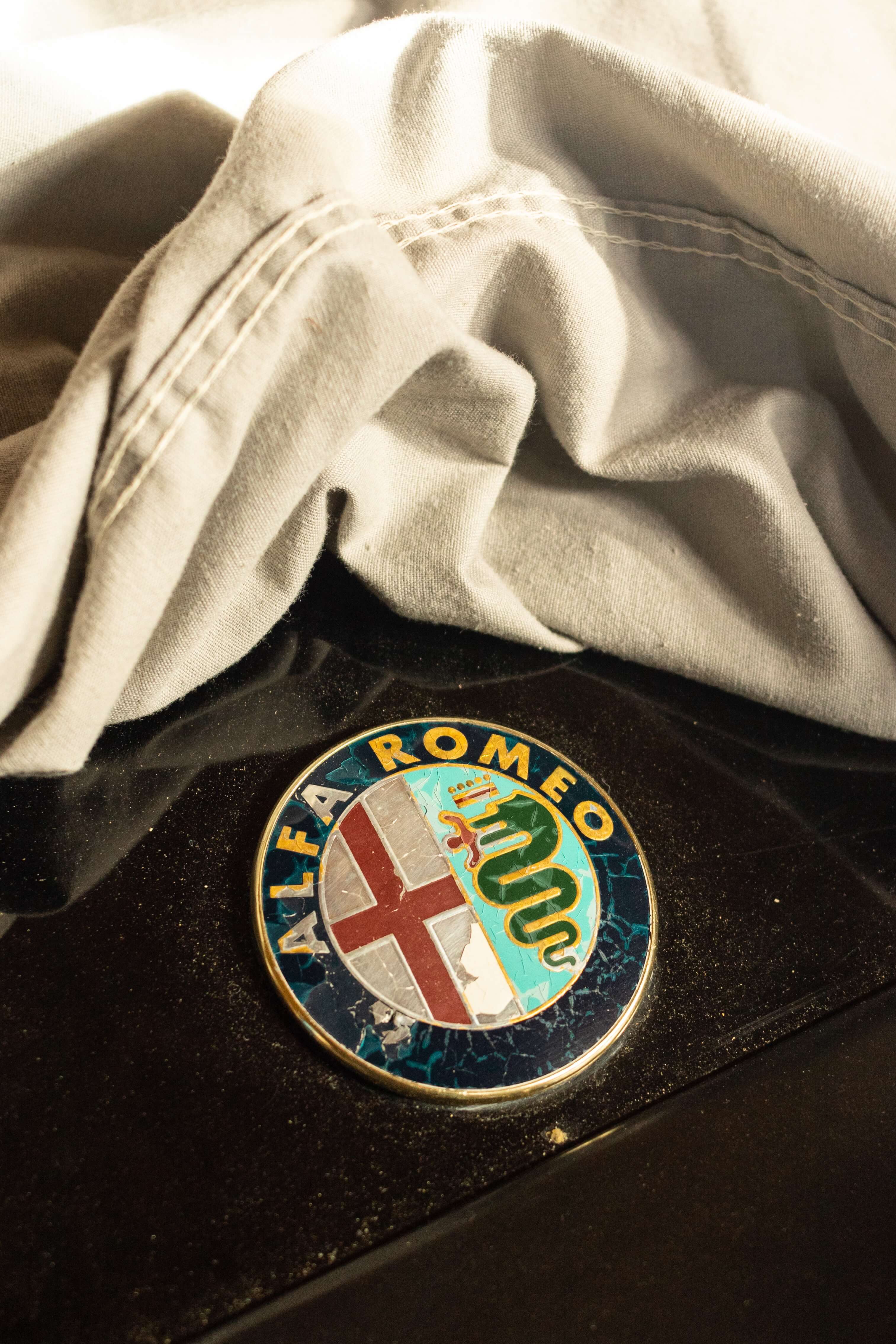 Here at Alfa Romeo of Greenwich, we are always looking for ways to help our customers save money. That is why we are excited to offer our new lease specials. Leasing a car can be a great way to save money, and with our new lease specials, it has never been easier or more affordable to lease an Alfa Romeo. We have a variety of different models of the Alfa Romeo Giulia and Stelvio, as well as a great selection of deals on our other models. We invite you to take a look at our new lease specials today.
Overview of Alfa Romeo
The Company first began in Milan, Italy in 1910. The Company was originally named A.L.F.A., which is an acronym for Anonima Lombarda Fabbrica Automobili (translated to English as Lombardy Automobile Factory, Public Company). The first model ever rolled off the line was called the 24-40HP. This car was a 4-cylinder, which was also the first car to feature a 12-volt electrical system. The company then merged with French automaker Société Nationale d'Industrie et de Propriété (SNIP) in 1932, and became known as Alfa Romeo.
In 2007, Alfa Romeo was bought by Fiat Chrysler and has been a part of the Fiat Group ever since. The conglomerate created a sports and luxury division from Maserati and Alfa Romeo and there was a planned strategic relationship between the two: engines, platforms, and sometimes dealers were shared.
Very recently, the cars have begun circulating in the United States again, and they even aired multiple ads at the 2017 Super Bowl. Alfa Romeo continues to produce high-quality vehicles to this day, with a focus on performance, luxury, and style.
Why Lease a Car?
While buying a car is often seen as more practical than leasing in some cases, there are many reasons why leasing may be a better option for you.
1. You can often get a nicer car for the same price.
When you lease a car, you are often given a lower down payment and monthly payments than if you were to buy the car outright. This means that you can often afford to lease a nicer car than you could get away with buying.
2. It's good for people who only want the car for a few years.
Leasing is often better than buying in cases where you don't plan to keep your vehicle for very long. For example, if you need a car that can get you between home and work each day but then want to invest in a family vehicle, leasing may be the best option for you. It's also good if you want to save up money each month so that you can afford just one car payment instead of two.
3. You're not stuck with old technology.
Leasing a car also means that you're not stuck with outdated technology. When you lease, you are often given the latest and greatest models of cars to choose from. This means that you can drive a car that has all the features that you need and want without having to worry about being behind the times.
4. You can always upgrade your car.
If you find that you need a bigger or better car after a few years, you can always upgrade to a new model without having to sell your old car. This can be especially helpful if you have a family and need more space.
5. You can avoid costly repairs.
One of the best things about leasing is that you can avoid having to worry about costly repairs. This is because most leases only include the length of the lease and maintenance during that time, meaning that you won't have to pay for expensive engine issues or other major problems.
Why Lease an Alfa Romeo from Us?
There are many reasons why you should lease an Alfa Romeo from us here at Alfa Romeo of Greenwich.
1. We have a great selection of models to choose from.
Our catalog features a wide selection of different models of the Alfa Romeo Giulia and Guilietta as well as the Stelvio models. Because we are part of the Fiat Chrysler group, we have access to a number of different brands, so you can find the perfect car for your needs.
2. Our prices are unbeatable.
We understand that leasing a car can be expensive, which is why we offer some of the best deals in the business. We want to make sure that we give our customers the best deals we can find. We also take care of all the paperwork and deliver your car to your door so you don't have to worry about a thing.
3. Our customer service is exceptional.
When you do business with us, you'll always know that we're doing everything in our power to make sure that you have a great experience. We strive to ensure that you get the best deals and the best care possible. Come in today, speak with one of our finance specialists, and find out how we can help you save money on your next car purchase.
4. We have a great warranty.
In addition to our fantastic prices, we also offer some of the best warranties in the business. We will keep you covered as long as you continue to make your payments on time and take good care of your car. Our team is dedicated to making sure that we do everything we can to protect your investment and give you peace of mind.
5. We offer car maintenance services at low, affordable prices.
We understand that you want to save money where you can, especially when it comes to basic things like oil changes and brake repairs. That's why we offer some of the best rates in town on these services so you don't have to break the bank for routine maintenance.
New Lease Specials
We offer an amazing selection of new models from the Alfa Romeo line here at Greenwich, and we also have some excellent lease specials. We offer both personal and business leases, as well as special finance deals for those who need them to drive away in an Alfa Romeo. We also have specials on our other models so that you can find the car of your dreams without breaking the bank.
If you are interested in taking a look at our new lease specials or seeing what model would be best suited for you, please check out our online inventory today.
LOCATION
Alfa Romeo of Greenwich
321 West Putnam Ave
Greenwich, CT 06830
HOURS
Monday - Friday:
9:00AM - 6:00PM
Saturday:
9:00AM - 4:00PM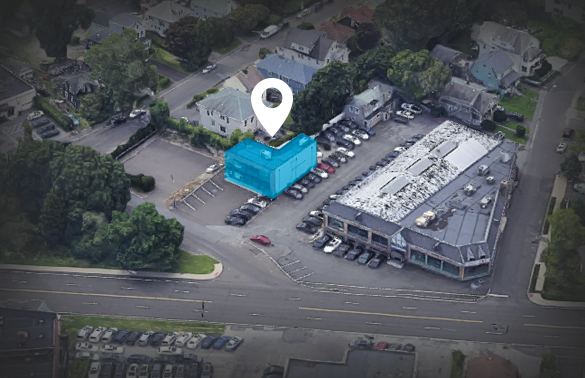 * Images, prices, and options shown, including vehicle color, trim, options, pricing and other specifications are subject to availability, incentive offerings, current pricing and credit worthiness.The advertised price does not include sales tax, dealer conveyance fee of $599, vehicle registration fees, other fees required by law, finance charges and any documentation charges.
We make every effort to ensure the accuracy of the information on this site, however errors do occur. Please verify all information with a sales associate by calling or e-mailing us.
If a person writes a check without sufficient funds in an associated account to cover it, the check will bounce, or be returned for insufficient funds. Each state has laws regulating how merchants may respond to bounced checks. In Connecticut, the merchant may file a civil suit and press criminal charges if the check writer does not reimburse him for a bounced check after the merchant has sent several notices regarding the matter.
Posted Notice Requirement
Merchants and other business owners who accept checks must post a notice where customers are likely to see it warning them of the potential consequences of writing bad checks. The notice must include the civil penalties that bad check writers may face, the appropriate Connecticut statute number and an advisory that the check writer may also face criminal penalties
Civil and Criminal Penalties
As of 2010, civil courts may require the check writer to reimburse the merchant for the value of the check plus pay up to $750 if he has no back account or $400 if the check is returned for insufficient funds. If the merchant chooses to press criminal charges, the bad check writer may face a fine of up to $1,000 and up to one year in jail. Writing a bad check is a felony charge if the check was for more than $1,000 and a misdemeanor if written for a lesser amount.
Required Written Notices
If a check bounces, the merchant must send the check writer a letter by certified mail at the check writer's last known address or place of business. Usually this letter is sent to the address on the writer's check. The letter must inform the writer that the check was returned ask him to reimburse the merchant for the amount of the check and inform him of the potential criminal or civil penalties if he fails to do so. If the check writers does not respond to the letter within 15 days of receipt, the merchant must send a second letter. This letter must inform the check writer that he has 30 days to reimburse the merchant before the merchant takes legal action against him. Both letters must be written in both English and Spanish.