Saved Vehicles

[

00

]
Welcome to My Garage, the modern way to utilize car inventory searches and make it easier for you to collect your vehicles of interest. Now you can personalize your vehicle search with cars that you have recently viewed and saved. If you sign up for our Alerts tool you will be notified by email when a price has been changed or the car has been sold. Our Auto Locator tool will also notify you when a vehicle you are searching for has been added to our inventory. We hope you enjoy using our My Garage tool.
Recently viewed (0)
No viewed cars.
Specialty Alfa Romeo Servicing In Greenwich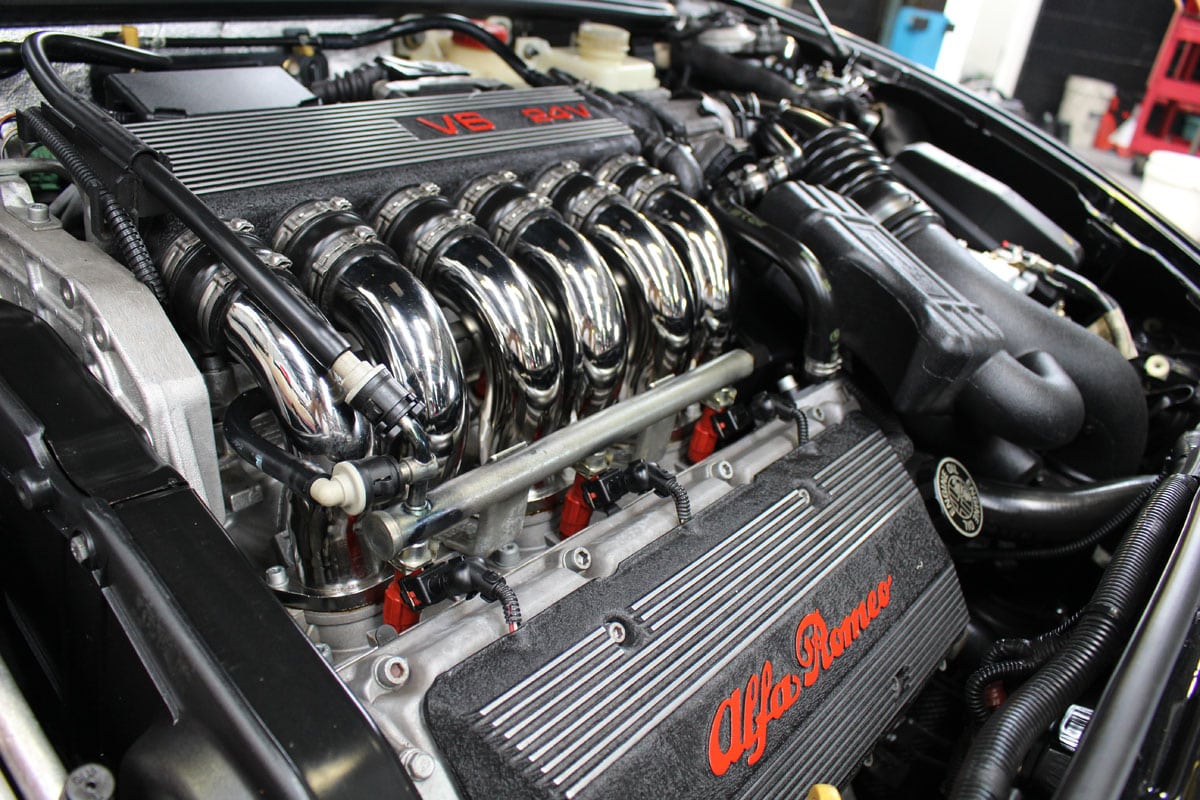 For a reliable and experienced service department for your Alfa Romeo, look at our dealership! We are the area's leading experts in Alfa Romeo parts and maintenance, and we are dedicated to providing our customers with the highest level of service possible. Specialty Alfa Romeo servicing is our specialty, so you can rest assured that your car is in good hands when you bring it to us.
Alfa Romeo Service Department
At our service department in Greenwich Alfa Romeo, we are committed to providing our customers with the best possible service experience. We have a team of highly trained and experienced technicians who know Alfa Romeo cars inside and out, and we use only the latest equipment and techniques to service your car.
Alfa Romeo Maintenance Services
To keep your Alfa Romeo running like new, it is important to follow the recommended maintenance schedule. We also offer a wide range of services, so whether you need an oil change or a major repair, we can help.
Oil Changes
The oil in your car is the lifeblood of the engine, and it needs to be changed regularly to keep your car running smoothly. Our technicians will change your oil and filter, and they will also check all of your fluids to make sure they are at the correct levels.
Tire Rotation
Your tires need to be rotated every few thousand miles to ensure even wear. Our technicians will rotate your tires and check the air pressure in all of your tires.
Brake Service
Your brakes are one of the most important safety features on your car, so it is important to keep them in good working order. We offer complete brake service, including replacing pads, resurfacing rotors, and bleeding brakes.
Air Conditioner Service
If your car's air conditioner is not working properly, bring it to us and we will service it for you. We will check the Freon level, clean the evaporator, and inspect all of the hoses and components.
Engine Repairs
If your engine is having problems, our experienced technicians can diagnose and repair the problem. We have the latest diagnostic equipment to troubleshoot engine problems, and we will get your car running like new again.
Wheel Alignment
If your car is pulling to one side or the other, it may need a wheel alignment. Our technicians will check the alignment of your wheels and make any necessary adjustments.
Transmission Service
When your car is not shifting properly, our technicians can service your transmission. We will check the fluid level and condition, and we will also inspect the hoses and seals.
Alfa Romeo Parts Available
If you need parts for your Alfa Romeo, we can help. We have a large inventory of genuine Alfa Romeo parts, and our knowledgeable staff can help you find the right part for your car including:
Spark Plugs
Spark plugs are an important part of the ignition system, and they need to be replaced regularly. Our technicians will replace your spark plugs and check the condition of your ignition system.
Brake Pads
Brake pads need to be replaced when they wear down. Our technicians will check your brake pads and replace them if necessary.
Air Filters
Air filters need to be replaced regularly to keep your engine running properly. Our technicians can replace your air filter and check the condition of your engine.
Shocks and Struts
Shocks and struts help to smooth out the ride, and they need to be replaced when they wear out. Our technicians will inspect your shocks and struts and replace them if necessary.
Timing Belt
The timing belt keeps the engine running smoothly, and it needs to be replaced every few years. If you need to replace your timing belt, our technicians can do it for you.
Why Choose Our Servicing Dealership?
There are many reasons why our Alfa Romeo of Greenwich dealership's service department is the best choice for Alfa Romeo servicing. First and foremost, we have a team of experienced and qualified technicians who know these cars inside and out. They are constantly undergoing training to stay up-to-date on the latest Alfa Romeo models and technologies.
We are the only factory-authorized dealer to utilize car inventory searches for Alfa Romeo vehicles. We only use the best parts and products available when servicing your car. We only use genuine Alfa Romeo parts, and we only use the best oils, fluids, and filters. We are committed to providing our customers with the best possible service experience. Enjoy our award-winning dealership's commitment to the services we provide. We go above and beyond to make sure that you are completely satisfied with our work.
Benefits Of Alfa Romeo Maintenance
There are many benefits to having your car serviced regularly. Some of the benefits include:
Regular servicing can help to boost the condition of your car and make it safer to drive. It can help improve your car's fuel economy.
By having your car serviced regularly, you can prevent major breakdowns and expensive repairs. It is much cheaper to have your car serviced regularly with sufficient funds.
If you ever decide to sell cars, a well-maintained car will fetch a higher price than one that has not been serviced. Maintaining your car is just the gateway to an exciting journey.
By keeping your car in good running condition, you can extend the life of your engine. You can avoid more serious and expensive repairs down the road by catching problems early.
Schedule an Appointment Today
If you need Specialty Alfa Romeo servicing, contact Alfa Romeo of Greenwich to schedule an appointment with us today. We will be happy to help you with all of your Alfa Romeo needs. Our team of experienced and qualified technicians is here to help you keep your car in top condition for up to one year.
LOCATION
Alfa Romeo of Greenwich
321 West Putnam Ave
Greenwich, CT 06830
HOURS
Monday - Friday:
9:00AM - 6:00PM
Saturday:
9:00AM - 4:00PM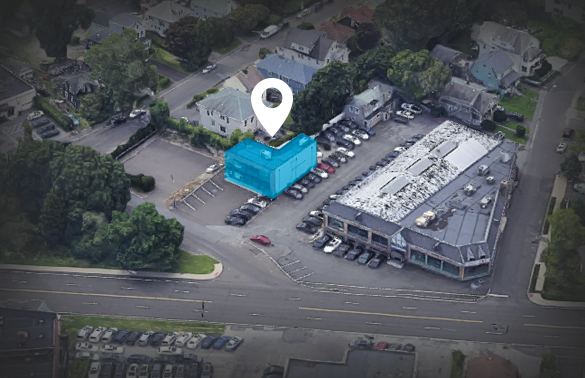 * Images, prices, and options shown, including vehicle color, trim, options, pricing and other specifications are subject to availability, incentive offerings, current pricing and credit worthiness.The advertised price does not include sales tax, dealer conveyance fee of $599, vehicle registration fees, other fees required by law, finance charges and any documentation charges.
We make every effort to ensure the accuracy of the information on this site, however errors do occur. Please verify all information with a sales associate by calling or e-mailing us.
If a person writes a check without sufficient funds in an associated account to cover it, the check will bounce, or be returned for insufficient funds. Each state has laws regulating how merchants may respond to bounced checks. In Connecticut, the merchant may file a civil suit and press criminal charges if the check writer does not reimburse him for a bounced check after the merchant has sent several notices regarding the matter.
Posted Notice Requirement
Merchants and other business owners who accept checks must post a notice where customers are likely to see it warning them of the potential consequences of writing bad checks. The notice must include the civil penalties that bad check writers may face, the appropriate Connecticut statute number and an advisory that the check writer may also face criminal penalties
Civil and Criminal Penalties
As of 2010, civil courts may require the check writer to reimburse the merchant for the value of the check plus pay up to $750 if he has no back account or $400 if the check is returned for insufficient funds. If the merchant chooses to press criminal charges, the bad check writer may face a fine of up to $1,000 and up to one year in jail. Writing a bad check is a felony charge if the check was for more than $1,000 and a misdemeanor if written for a lesser amount.
Required Written Notices
If a check bounces, the merchant must send the check writer a letter by certified mail at the check writer's last known address or place of business. Usually this letter is sent to the address on the writer's check. The letter must inform the writer that the check was returned ask him to reimburse the merchant for the amount of the check and inform him of the potential criminal or civil penalties if he fails to do so. If the check writers does not respond to the letter within 15 days of receipt, the merchant must send a second letter. This letter must inform the check writer that he has 30 days to reimburse the merchant before the merchant takes legal action against him. Both letters must be written in both English and Spanish.